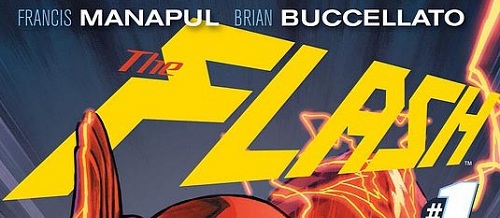 DC has released a series of house ads featuring their premier New 52 books. And by "premier" I mean the books that never get canceled for very long: Detective Comics, Action Comics, Batman, Superman, Green Lantern, Wonder Woman, the Flash and the Justice League. Newsarama has the gallery.
This gives us a clearer look at the new Flash logo, since our previous view was incorporated into the Flash #2 cover with artistic license and blur effects. (See also: The Flash Logo Through the Years.)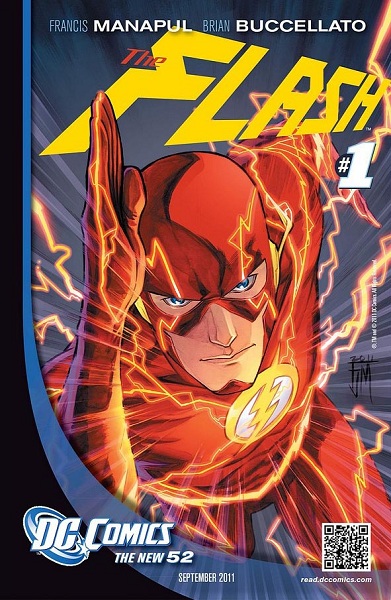 The Flash material starts on page 12 of the gallery, and features two new pages of interior art from the book.
Share