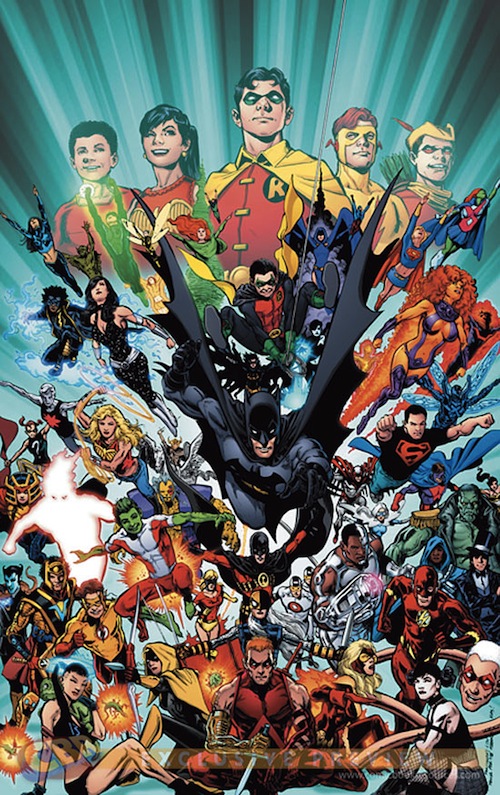 Edit: Phil Jimenez' variant cover for the double-sized finale.
They seem to be going for everyone who has ever been a Titan (who's still alive). They even included Protector (who was a stand-in for Robin in a series of anti-drug PSAs from the 1980s when they discovered that the rights to using Robin were tied up.)
Speedsters I've spotted: Wally West (as both Kid Flash and the Flash), Bart Allen as Kid Flash, Jesse Quick, Mas y Menos.
Share