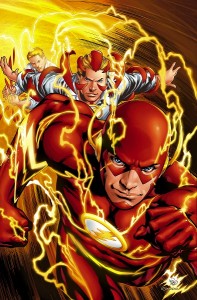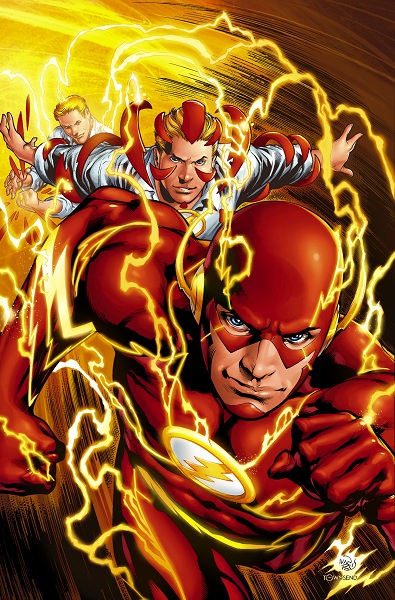 Cosmic Book News reports that The Flash #1, due in stores tomorrow, is the best-selling* Flash title in 40 years, according to a statement Dan Didio made on Facebook:
Happy to say that the New 52 FLASH comic is the best selling issue of Flash in over 40 years.
In fact, the first month of DC's "New 52" is settings records all around. In a market that rarely sees more than a couple of books a month exceed 100,000 copies, 11 DC books have passed 100K, 3 have passed 200K, and all 52 have sold out. Even unexpected series like Hawk & Dove, Batwing, Men of War and OMAC are getting second printings.
I've only seen sales figures going back to 1996, but the highest-selling issue of the last 15 years was Flash: The Fastest Man Alive #1 in 2006, selling an estimated 126,741 copies. The first issue of Bart Allen's solo series was notable as the first major relaunch of the Flash in 20 years, while subsequent relaunches with Wally West's surprise return (2007, ~79K), Barry Allen in Flash: Rebirth (2009, ~102K) and Barry Allen's solo series (2010, ~100K) failed to match it.
Of course, the real question is: How much of the audience can they keep? First issues tend to sell a lot more than second, third and fourth issues, between speculators and people who just want to try out a new series. The real test is going to be how many people are still on board by the end of the first story arc.
*Sales figures in the comics industry are based on wholesale — how many copies are ordered by retailers — which is why they have numbers available now, before the books go on sale to readers.
Share