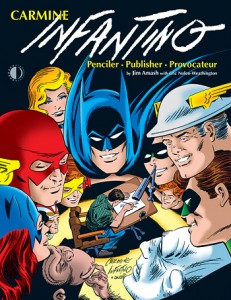 TwoMorrows is going beyond Cyber Monday to hold a full "Cyber Week" sale, putting their entire back-stock of books on sale for 50% off. That includes the Companion books focusing on characters, teams and series, the Modern masters books focusing on artists, and more.
If you've been eyeing that Flash Companion cover in the sidebar for a while and haven't picked it up, now's your chance. I'm planning to pick up the hardcover edition of Carmine Infantino: Penciler Publisher Provocateur. Fans of the Flash in the 1990s may also be interested in the Modern Masters: Mike Wieringo book.
The sale on Twomorrows' website runs through December 5.
Share