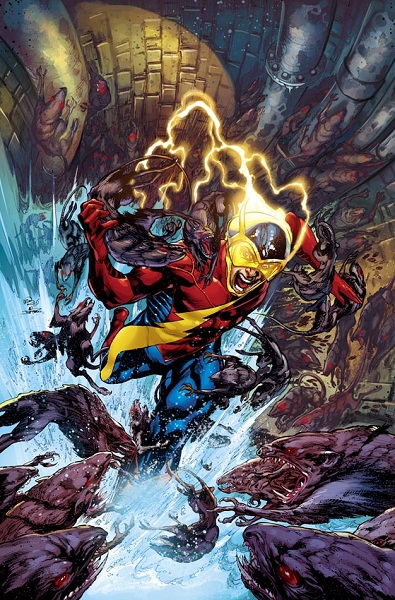 Newsarama has revealed the new Jay Garrick design with the Earth 2 #2 cover in this interview with James Robinson.
As the book unfolds, Jay Garrick is very much our point of entry to the world. He's the "everyman" character that we all like, that we all want to be, want to hang out with. That's kind of the role he was in the original Earth-2, and I think it suits him well. He's the likable guy, the one you care about.
The description of Jay himself sounds okay, but I think the costume is a horrible move. Over on Twitter, Greg paraphrased Barry Allen in The Dark Knight Strikes Again: "folks don't know the difference between 'old' and 'classic'." The rest of the interview doesn't do anything to help the concerns I raised yesterday about this this book and alternate reality being his only home in the New 52.
So what do you think? Is this a great redesign? A terrible one? Good for some Flash, but bad for Jay Garrick?
Share