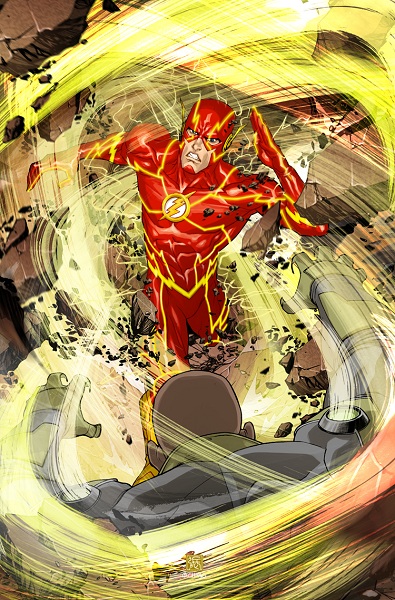 DC has revealed Bernard Chang's variant cover for next month's The Flash #8. The artist talks about the process, starting with deciding what approach to take.
Before starting on the drawing, I need to decide whether I want to take a more story-centric or graphic design approach to the cover. I'm equally a fan of both directions, but in this case, opted for the "scene out of the story." I then pulled up some images of athletes running and sprinting, trying to generate some inspiration and understanding details to capturing figures in motion.
The original solicitation indicated that Kenneth Rocafort (Red Hood and the Outlaws, Velocity) would provide the variant cover. For whatever reason, it seems to have been changed long enough ago that DC asked Chang to cover this specific issue.
Share