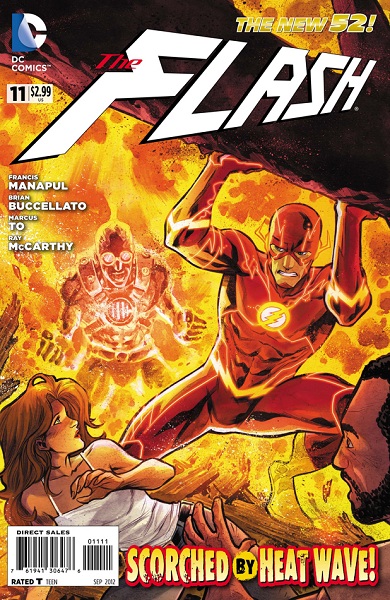 Newsarama has a 3-page preview of next week's The Flash #11 featuring Heat Wave, written by Francis Manapul and Brian Buccellato with guest art by Marcus To and Ray McCarthy.
It looks like this version of Heat Wave is somewhere between Geoff Johns' pyromaniac and Adam Glass' full-on psychopath in Flashpoint: Legion of Doom (a portrayal I could do without ever seeing again) — a lot of it probably due to the fact that his power upgrade doesn't seem to have worked out as cleanly as Captain Cold's or Weather Wizard's.
Also, I can't stop seeing the fact that the splash page uses the STAR WARS lettering style.
Share