Legendary artist Joe Kubert passed away this morning at the age of 85. His long association with DC Comics goes back to the early 1940s, where he had an extended run as the artist on the Golden-Age Hawkman, including the Hawkman-themed Flash Comics covers. (Flash and Hawkman shared the spotlight for the series, and alternated covers.) During this time, he also drew several Flash stories and Flash-themed covers, notably featuring the Thorn.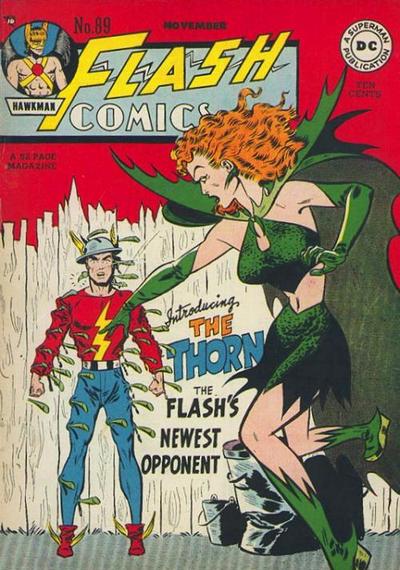 In 1969, he returned briefly to The Flash to draw a series of covers, shocking both in their themes and in their rugged contrast from the sleeker lines usually associated with the character.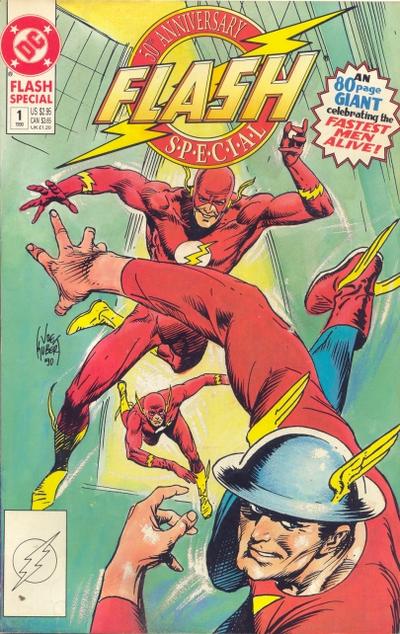 In 1990, Kubert drew the cover to the Flash 50th Anniversary Special, and in 2006, he inked his son Andy Kubert's cover for Flash: The Fastest Man Alive #1. I believe this makes him the only artist to professionally draw all four Flashes during the time they were active as the main Flash.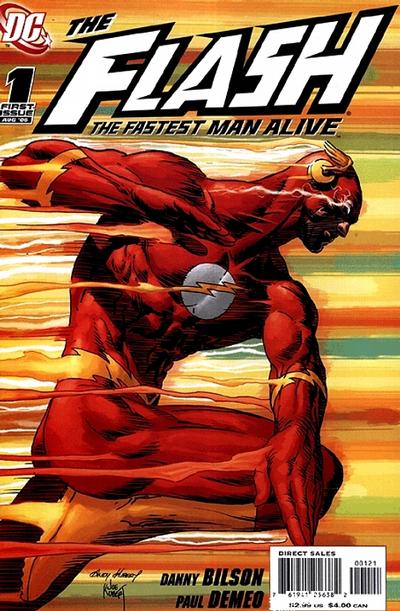 While most associated with Sgt. Rock and war comics, Kubert's career spanned many characters and genres. He was active to the end, through the Kubert School and his own art. His most recent work was just published last week in Before Watchmen: Nite Owl, and DC recently announced a Joe Kubert Presents anthology miniseries.
Mark Evanier remembers Joe Kubert on his blog, News From Me. First Comics News has a retrospective on his career and is collecting remembrances from others in the industry. CSBG has a gallery of great Joe Kubert covers. Update: The Washington Post has a retrospective with remembrances from other comics professionals, and The Beat looks back on his "unparalleled life". Update: More reactions at Progressive Ruin, Being Carter Hall, Fire and Water Podcast.
(Covers via comics.org.)
Share