ComiXology is holding a DC Super-Villains sale with a whole bunch of digital back-issues discounted to 99 cents. This includes 8 issues of the early Silver Age Flash starring Barry Allen, and six of the early 2000s Flash starring Wally West.
The Silver Age choices are Flash #106, 106, 110, 113, 117, 125, 140, and 155, and include the first appearances of Mirror Master, Pied Piper, Trickster, Weather Wizard, Captain Boomerang and Heat Wave, as well as the first full-on Rogues team-up.
The choices for Wally West's series are a bit odd: rather than highlighting Geoff Johns' Rogue Profiles (five in that series, two in the Barry Allen relaunch), they simply discounted Flash #177-182. These issues feature characters ranging from well-known (Captain Cold & Gorilla Grodd) to obscure (Chunk, Fallout, Peekaboo) to not-even-a-Flash-villain (Deadline).
The choices make a bit more sense when you consider that they just happen to be the contents of two trade paperbacks: "Flash vs. the Rogues" and "Flash: Rogues."
Also on sale: Salvation Run, which while not primarily a Rogues series does feature them prominently in several issues.
Incidentally, I recently discovered that Salvation Run was inspired loosely by an unproduced Elseworlds story co-written by George R.R. Martin — yes, that GRRM — and John Miller, in which the super-villains were exiled to another world and stayed there. The story would have taken place over decades, as the villains learned to live on the new world, fought wars, and eventually built the beginnings of a society. It sounds like it would have been awesome.
Thanks to @RedWolfArtist for alerting me to the sale.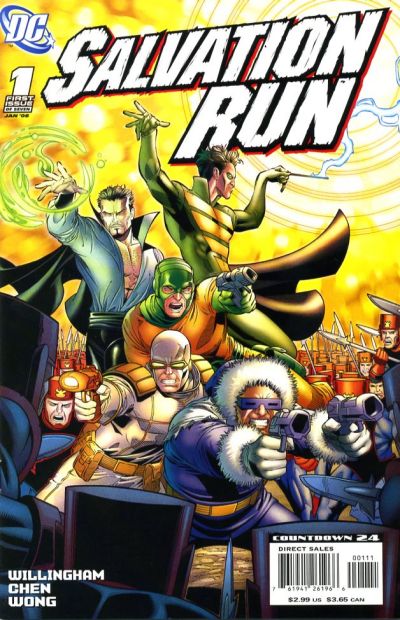 Share