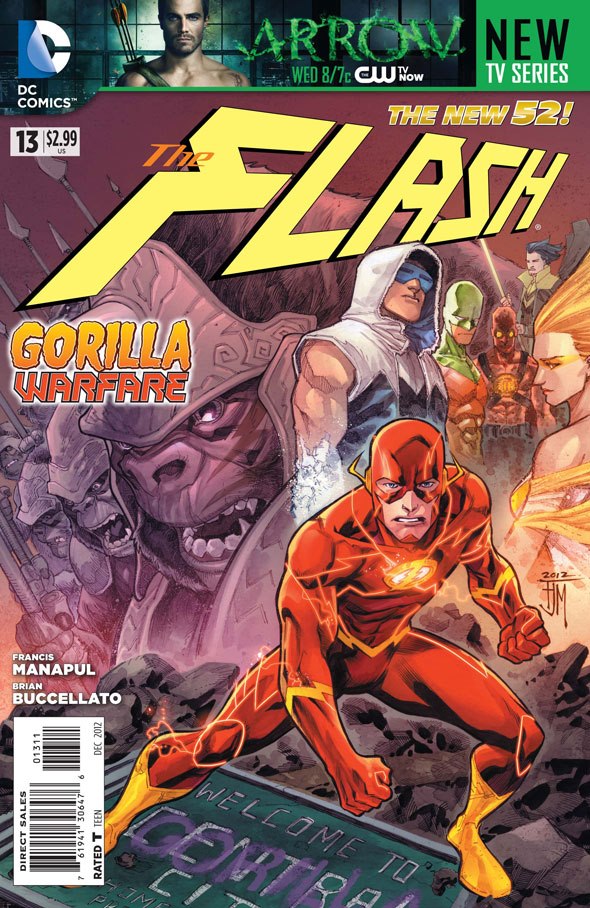 Out this week, it's The Flash #13 by Francis Manapul and Brian Buccellato. "Gorilla Warfare" begins as Grodd and his army attack Central City and the Flash is forced to team up with the Rogues to defend it.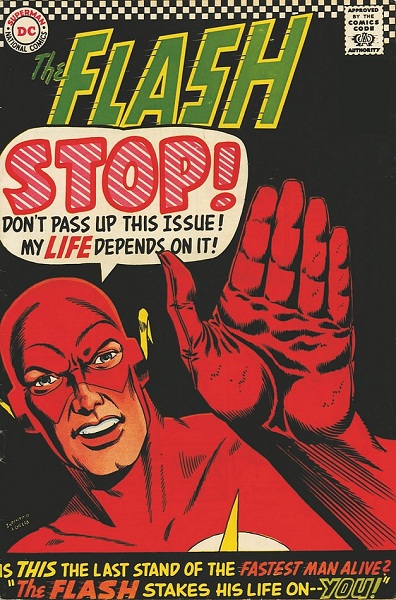 This week also sees the release of Showcase Presents: The Flash vol.4, continuing DC's low-cost black-and-white reprints from the Silver Age. This 500+ page volume features Flash #162-184, covering the mid-1960s as Barry Allen fights classic Rogues and teams up with Jay Garrick and Green Lantern. Written by John Broome, Gardner Fox, E. Nelson Bridwell, Cary Bates, and Frank Robbins with art by Carmine Infantino, Ross Andru and others.
Here's what I said about the contents when it was announced:
Let's take a quick look at what's in here. Barry Allen and Iris West's wedding…Reverse-Flash…oh, no, it's the Mopee story!…a three-Flash team-up with Wally West and Jay Garrick…the Stupendous Triumph of the Six Super-Villains with the now-iconic, frequently-homaged cover of the Rogues standing over the Flash's dead body…the second Superman/Flash race (the first was in the pages of Superman)…the Giant-Head Flash…Cary Bates' first Flash story, introducing Earth-Prime…the Samuroids…and the Most Tragic Day. They stories 1966-1968, as the Flash inches its way from Silver-Age goofiness toward the more serious (but still odd) Bronze Age.
In the digital realm, ComiXology continues its re-releases of Flash (Wally West) and Impulse. Flash #66 features a team-up with Aquaman. Flash #67 is the first half of a two-parter featuring the return of Abra Kadabra and a new look at the 64th Century from which he came. Mark Waid writes and Greg LaRocque draws both issues.
Impulse #26, Mark Waid's final issue, sees the teens of Manchester occupying the local shopping mall to protest a curfew. Impulse #27 by Tom Peyer and Sal Buscema features the first appearance of Arrowette, who would go on to become a member of Young Justice.
Share