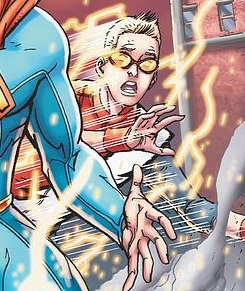 Who's that speedster on the cover of Smallville: Season 11 #10? Last month we got a hint that the Flash/Impulse would be returning to Smallville in January's print issues (which I think line up with December's digital issues). The text about an "old friend" was vague, and the figure running past Superman was blacked out so that we couldn't see who he was, but the implication is clear.
DC's February solicitations are out, teasing a story about "speed storms," with a cover full of lightning and…what's that? Someone moving at super-speed behind Clark!
Here's a glimpse of Bart Allen's new look for the Smallville digital-first comic book. What we can see of the outfit looks to be inspired more by Impulse than the Flash, though for some reason he seems to have died his hair blond.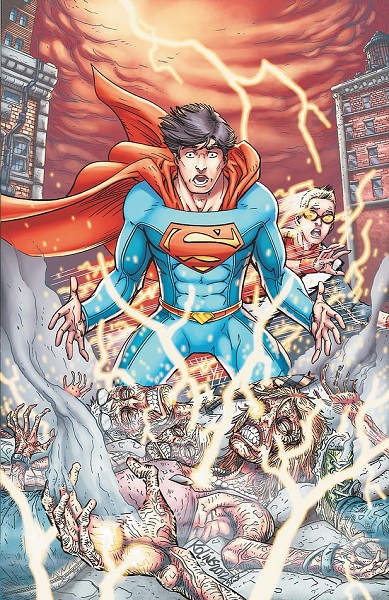 SMALLVILLE SEASON 11 #10
Written by BRYAN Q. MILLER
Art by JORGE JIMENEZ
Cover by SCOTT KOLINS
On sale FEBRUARY 6 • 40 pg, FC, $3.99 US • RATED T
The first time in print for these digital-first adventures!
Superman races to find answers as mysterious "speed storms" begin to break out across the globe.
Lex hands Tess an ultimatum: Reveal everything she knows about the Man of Steel, or face oblivion.
Share