DC has announced the next wave of the New 52, to launch with the new Justice League of America series. Also launching are Katana, spinning out of Birds of Prey, and Justice League of America's Vibe.
And with a premiere issue being co-plotted by Geoff Johns, JUSTICE LEAGUE OF AMERICA'S VIBE will come to you from the creative team of writer Andrew Kreisberg (ARROW) and artist Pete Woods (LEGION LOST).
I have two words: Called it.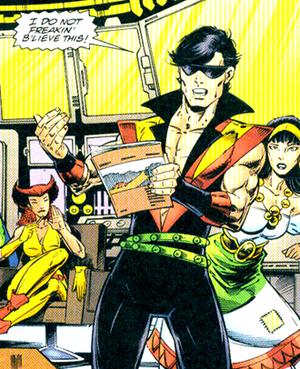 Update: MTV Geek has a statement by regular writer Andrew Kreisberg…who turns out to be the writer of the Justice League Unlimited episode, "The Greatest Story Never Told."
All I can say to that is, "Thank you, Green Lantern!"
Share