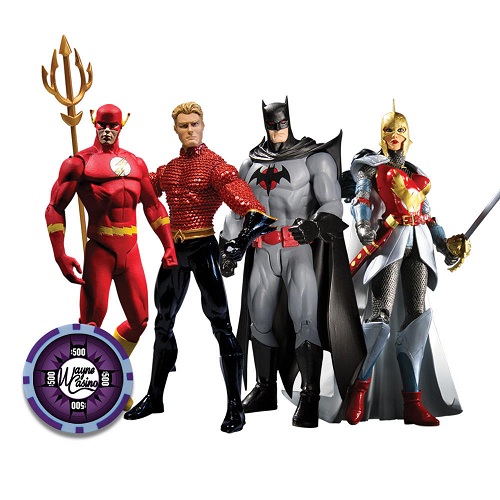 Quick note: WBShop.com has set of Flashpoint figures featuring the Flash, Aquaman, Batman, Wonder Woman, and a Wayne Casino poker chip available for $20 down from a regular price of $60.
I'm not sure how long it'll last — I've been really bad at reading my email lately and the message was sent last week.
Thanks to West for the scoop!
Share