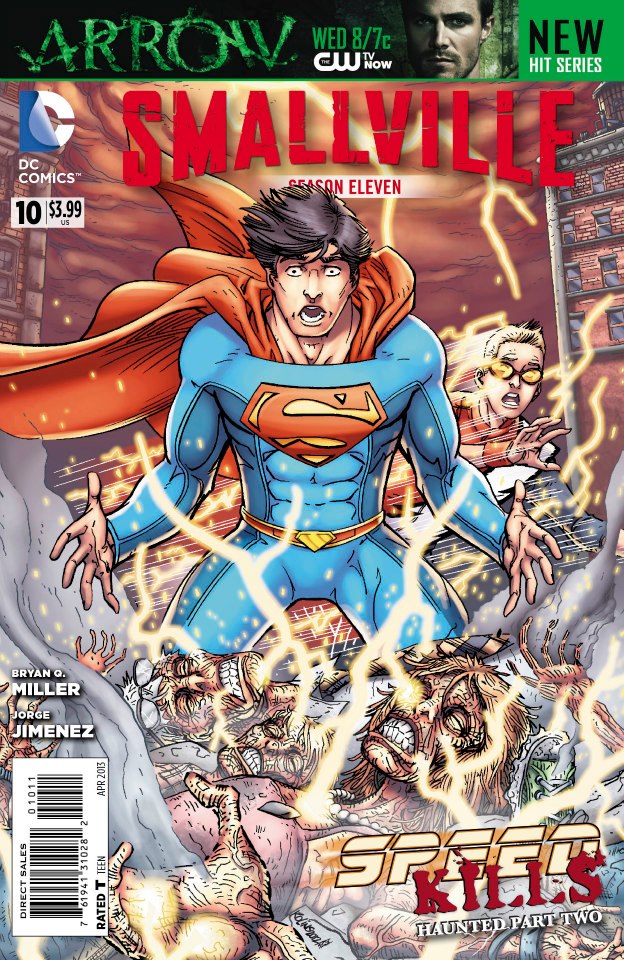 "Haunted," guest-starring Impulse, continues in Smallville Season 11 #10, collecting January's digital chapters in print. Superman and Impulse try to discover just what horror lurks at the edge of super-speed, Lex Luthor battles for control of his own mind, and Chloe explores the mystery of her Earth-2 counterpart. Superman Homepage has a preview available.
Written by Bryan Q. Miller. Art by Jorge Jimenez. Colored by Carrie Strachan. Cover by Scott Kolins
The next digital chapter appears on Friday.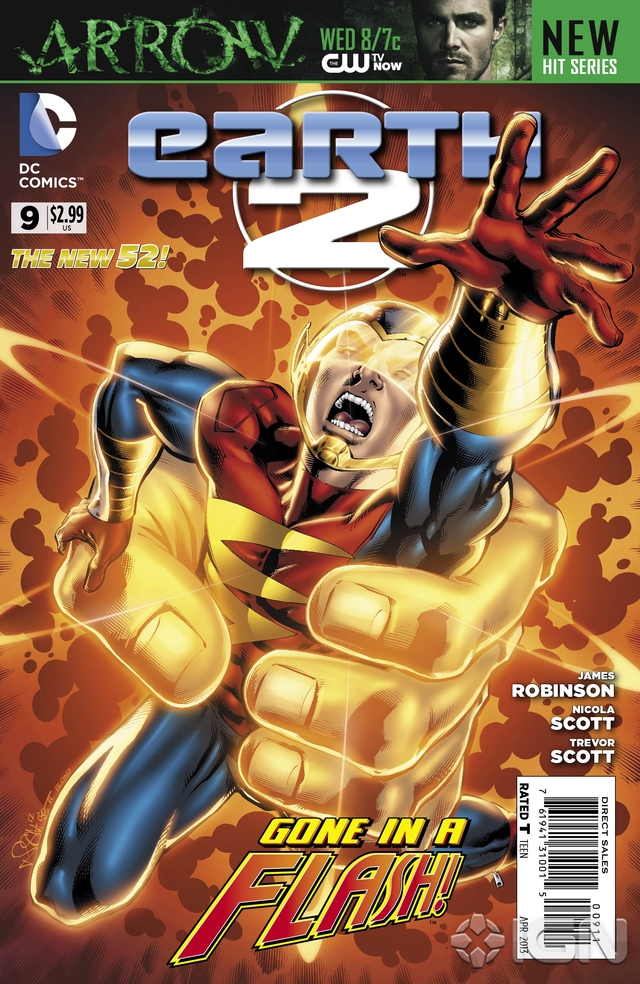 Earth 2 #9: "DR. FATE makes his Earth 2 debut! Supernatural powers are emerging on Earth 2, and that means new heroes on the scene—not to mention new villains! Plus: The debut of the new Wotan!" Preview at IGN. Written by James Robinson. Art by Nicola Scott & Trevor Scott.
Jay Garrick doesn't seem to be having a good day, does he?
As far as digital backissues go, we have two Flash and two Impulse issues:
Flash #104: Part 2 of 2, as Wally and Linda work through their relationship troubles to investigate a cult's plan to raise a demon. Mark Waid & Michael Jan Friedman with Roger Robinson & Jason Rodriquez.
Flash #105: Wally West is trapped in the Mirror Master's dimension, as the Rogue convinces him to help locate someone he lost touch with. (This cover references the Silver Age Flash #105, the first issue of the 1959 series.) Mark Waid & Michael Jan Friedman with Ron Lim & Mark Stegbauer.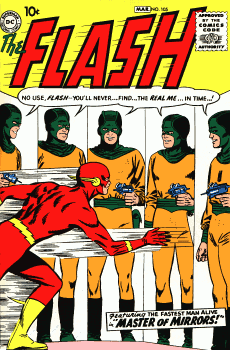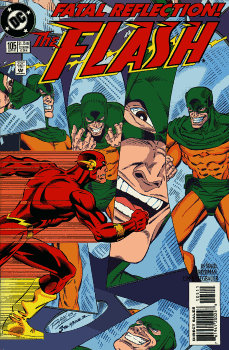 Impulse #51: "Bart searches for a rare comic book for Preston's birthday (AFTER-LIFE AVENGER #16) and stumbles across the son of the Silver Fog, who is a disgruntled action figure collector." (comics.org) Todd Dezago & Ethan van Sciver.
Impulse #52: After studying Impulse, Inertia makes his move, arranging for Kalibak to keep Max Mercury distracted while he goes after Bart himself. Todd Dezago & Ethan van Sciver.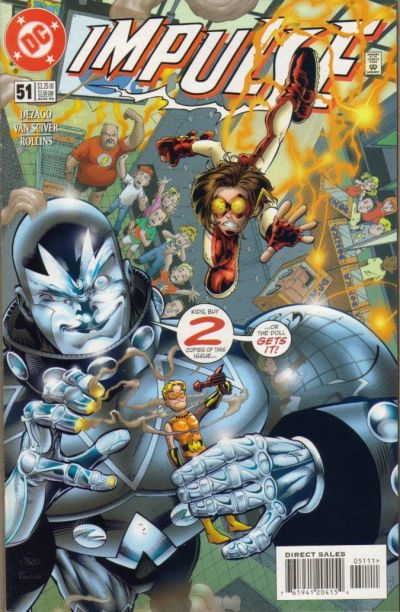 Share