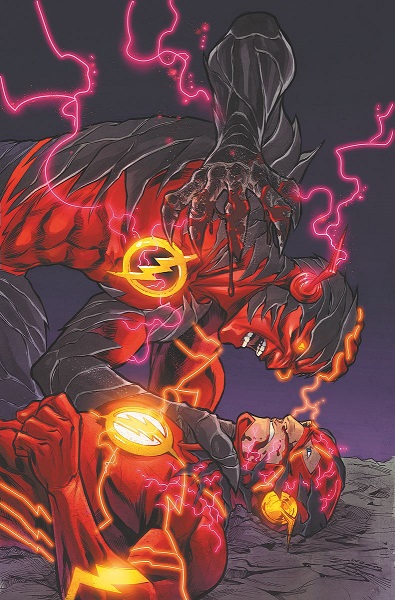 DC Comics' August 2013 solicitations are up, including…
THE FLASH #23
Written by FRANCIS MANAPUL and BRIAN BUCCELLATO
Art and cover by FRANCIS MANAPUL
1:25 B&W Variant cover by FRANCIS MANAPUL
On sale AUGUST 28 • 32 pg, FC, $2.99 US • RATED T
The Flash makes a desperate play to save Iris from Reverse-Flash—and you can't be sure who will be left standing by this issue's end!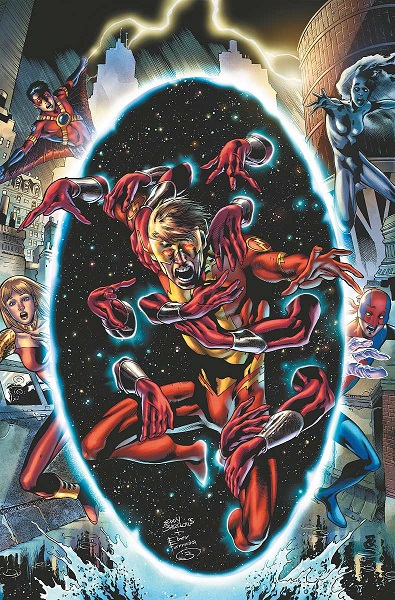 TEEN TITANS #23
Written by SCOTT LOBDELL
Art by ROBSON ROCHA and WAYNE FAUCHER
Cover by EDDY BARROWS and EBER FERREIRA
1:25 B&W Variant cover by EDDY BARROWS and EBER FERREIRA
On sale AUGUST 28 • 32 pg, FC, $2.99 US • RATED T
Kid Flash finds himself on the run from his past as a growing rift between Red Robin and Superboy boils over and could tear the Teen Titans apart, just as their speedster teammate needs them most.
Plus there's Earth 2 starring Jay Garrick, and the second half of Trinity War running through the Justice League titles.
Share