We've been waiting all summer for this…the third season debut of THE FLASH! When we left season two, Barry had run all the way back to that pivotal moment in time to save his mother.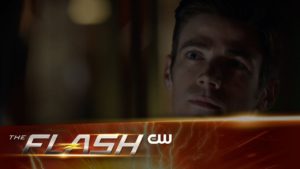 We knew there would be consequences…and with an episode titled "Flashpoint" we knew everything would be different. What does the TV version of the "Flashpoint" world look like? How awesome is this episode? Want to learn more? Follow us after the jump!
NOTE: This review is being posted prior to the airing of THE FLASH on the West Coast of the US. If you haven't seen the show yet….PLEASE wait until after you see the show to read on!
SPOILERS AHEAD!