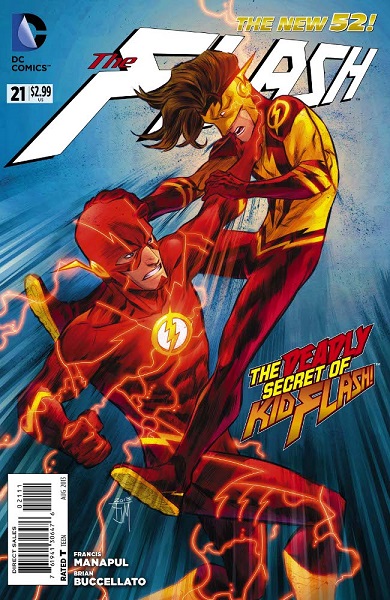 DC Comics has released a preview of Flash #21 through Uproxx. Part 2 of "Reversed" features the first meeting of Flash (Barry Allen) and Kid Flash (Bart Allen) in the New 52 continuity. The Flash knows someone's been killing people touched by the Speed Force, but doesn't know who…so he starts with the only other speedster he knows about.
Unfortunately, the splash pages are shrunken down to a fairly narrow column, so it's virtually impossible to read any of the narration boxes, but you can get a good sense of the art.
The Flash #21 by Francis Manapul and Brian Buccellato comes out next week.
Share