MTV Geek has the cover and solicitation for the first issue of Forever Evil: Rogues Rebellion, one of three tie-in miniseries to DC Comics' first big New 52 event crossover. The book follows one month after the three Villains Month Flash one-shots. MTV also interviews Brian Buccellato about the book.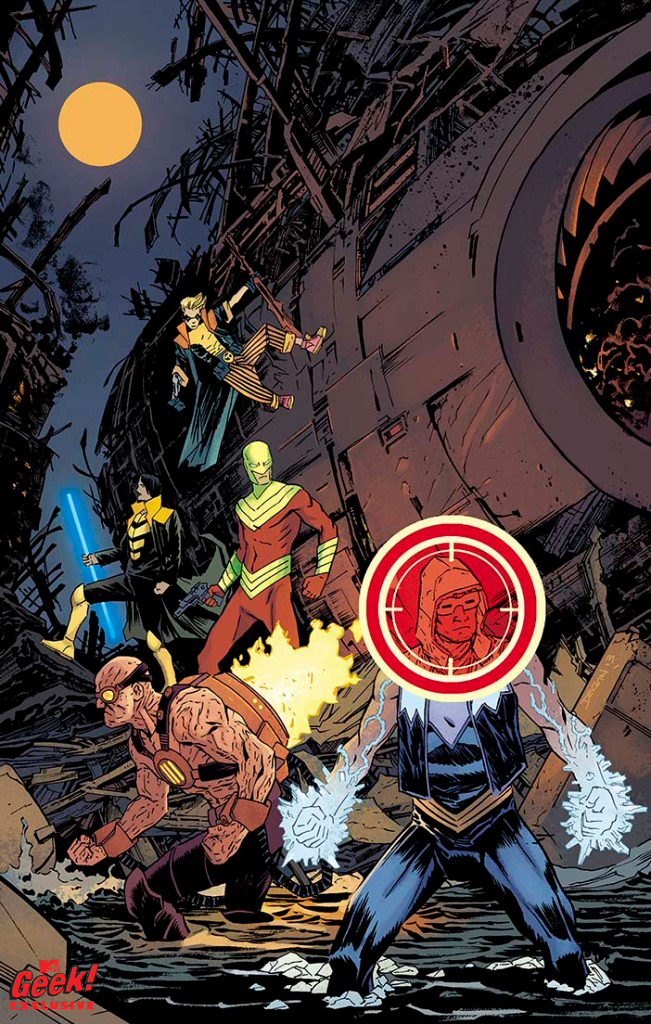 FOREVER EVIL: ROGUES REBELLION #1
Written by BRIAN BUCCELLATO
Art by PATRICK ZIRCHER
Cover by DECLAN SHALVEY
1:25 B&W Variant cover by DECLAN SHALVEY
On sale OCTOBER 16 • 32 pg, FC, 1 of 6 $2.99 US • RATED T
The Rogues call no man boss, but a new evil threat might not leave them much choice! Will they fall in line, or refuse and risk certain death? The answer will tear the Rogues apart!
A few key bits from MTV's interview with Brian Buccellato:
"Rogues Rebellion" is a stand-alone story that takes place after Flash #24. It ties into Forever Evil, but the two miniseries can be read independently. "Poor Flash is sitting this one out — probably for his own good."
It focuses on "Captain Cold, Mirror master, Heatwave, Weather Wizard, and the Trickster. Glider and Turbine will also play a major role, but those first five guys are front and center."
As far as the future of Brian Buccellato's take on the Rogues? "I have a bazillion plans for them. Heck, I wanna do my own Rogues ongoing series! But I'm not sure that anyone at DC is buying into (or even knows) about my evil plans!"
Head over to MTV Geek for the whole interview, plus interviews with Matt Kindt on Forever Evil: A.R.G.U.S. and Peter J. Tomasi on Forever Evil: Arkham War.
Share