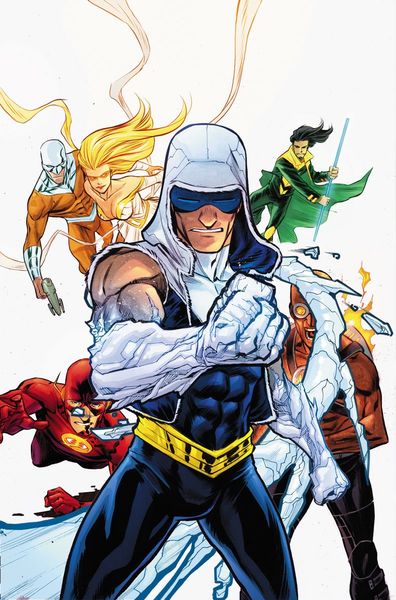 Newsarama has revealed the full slate of Flash comics for DC's Villains Month in September. In addition to Grodd #1, announced yesterday, we'll see The Rogues #1 and Reverse Flash #1.
THE FLASH #23.1: GRODD
Written by BRIAN BUCCELLATO
Art by CHRIS BATISTA
3-D motion cover by FRANCIS MANAPUL (giant animated GIF preview)
On sale SEPTEMBER 4 • 32 pg, FC, $3.99 US • RATED T
Grodd believed he was destined to become the bearer of light—until The Flash raced onto the scene! What will Grodd do now that The Flash has disappeared with the rest of the world's heroes? Conquest is on the horizon as the world becomes—Forever Evil!
THE FLASH #23.2: REVERSE-FLASH
Written by FRANCIS MANAPUL and
BRIAN BUCCELLATO
Art by FRANCIS MANAPUL
3-D motion cover by FRANCIS MANAPUL
On sale SEPTEMBER 11 • 32 pg, FC, $3.99 US • RATED T
Discover the untold origin of Reverse-Flash! Who is he, and what is his relationship to Barry Allen? Secrets are revealed and questions answered as we race through the history of Reverse-Flash right through to Forever Evil!
This is exactly what I was expecting: a spotlight issue tying into the 6-part "Reversed" story.
THE FLASH #23.3: THE ROGUES
Written by BRIAN BUCCELLATO
Art by PATRICK ZIRCHER
3-D motion cover by FRANCIS MANAPUL
On sale SEPTEMBER 18 • 32 pg, FC, $3.99 US • RATED T
The Rogues have their rules and their ways of doing business—so what do they think of the Secret Society's claims that the Justice League is dead, and that the world's villains need to unite? It's a culture clash that won't end quietly!
Won't end quietly? That's for sure! In October, the Rogues move into their own five-issue miniseries by the same creative team, Forever Evil: Rogues.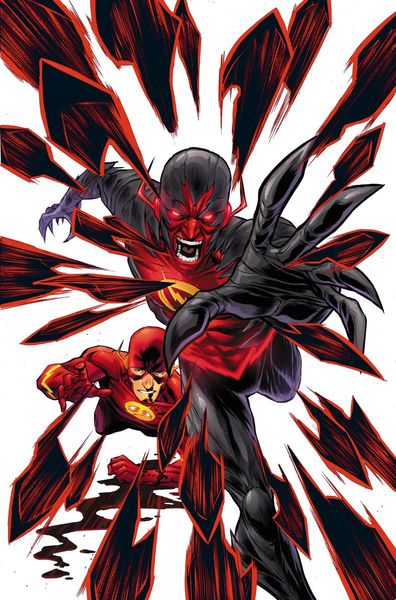 Newsarama interviews Brian Buccellato about the event. We don't learn a lot more, but he does talk briefly about the choices of villains.
Francis and I were fortunate that Villain's Month organically plays right into our plans for the current story arc with Reverse-Flash. During this event, we will focus on Reverse-Flash's origin… who he is and how he came to be. Story wise, the timing couldn't be better!
I wouldn't be surprised if this turns out to be "Reversed" Part 5, actually.
As far as Grodd and the Rogues, they were chosen higher up and offered to him. "I jumped at the chance."
I do feel a sense of propriety with those guys (and ape), because Francis and I have had the honor of shepherding them into the New 52. Ultimately, they don't belong to us… but I am happy to chaperone them for as long as the folks upstairs will let me.
Finally, he talks about what makes Grodd a great villain. "He's not just an oversized gorilla with super strength and speed…" well, read on to see what he says.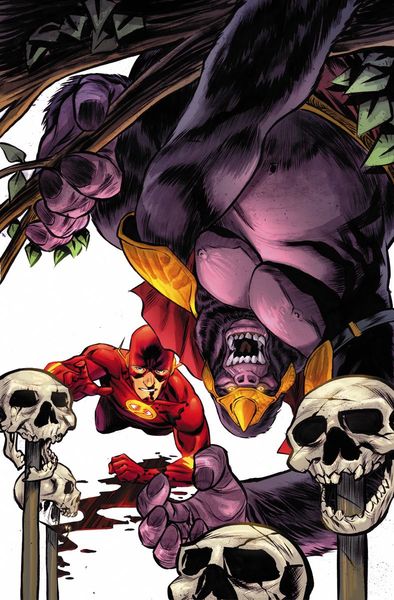 Share