Flash comics out this week:
JUSTICE LEAGUE OF AMERICA #6: TRINITY WAR CHAPTER 2! The War of the Justice Leagues continues as one hero is arrested and another goes rogue. Who is responsible for the evil that has infected the League? And who is the true killer? Only the Question knows the answer…
Written by: Geoff Johns, Jeff Lemire; Art by: Doug Mahnke, Christian Alamy; Cover by: Ivan Reis, Joe Prado
And in digital backissues at ComiXology…
THE FLASH #150: "Chain Lightning" part 6 of 6. The unthinkable has happened: Cobalt Blue has killed Barry Allen, rolling back the entire timeline so far back that the Anti-Monitor has won the Crisis on Infinite Earths! Wally West is ready to make the ultimate sacrifice and restore the universe…but will it be enough?
Written by Mark Waid & Brian Augustyn; Art by Paul Pelletier & Vince Russell; Cover by Steve Lightle.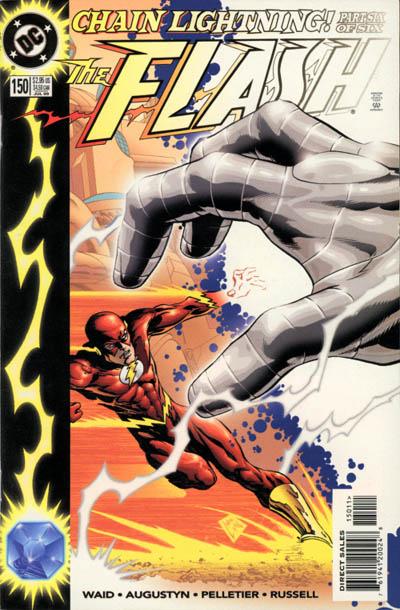 Share