DC's November 2013 solicitations are out, including…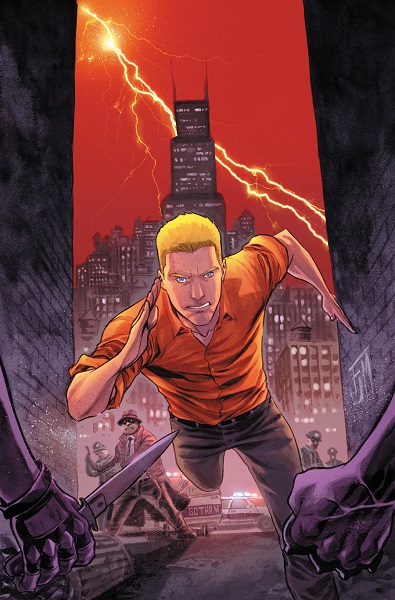 THE FLASH #25
Written by FRANCIS MANAPUL and BRIAN BUCCELLATO
Art by CHRIS SPROUSE and KARL STORY
Cover by FRANCIS MANAPUL
1:25 B&W Variant cover by FRANCIS MANAPUL
On sale NOVEMBER 27 • 40 pg, FC, $3.99 US • RATED T
A BATMAN: ZERO YEAR tie-in! What crucial part did Barry Allen play in the Zero Year saga, and how did it shape his future as The Flash?
More after the jump.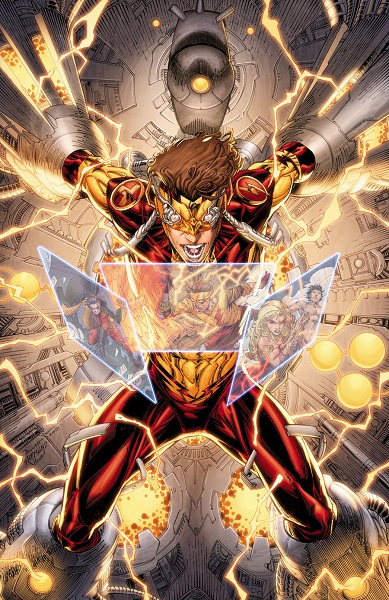 TEEN TITANS #25
Written by SCOTT LOBDELL
Art by TYLER KIRKHAM and ART THIBERT
Cover by BRETT BOOTH and NORM RAPMUND
1:25 B&W Variant cover by BRETT BOOTH and NORM RAPMUND
On sale NOVEMBER 27 • 32 pg, FC, $2.99 US • RATED T
A FOREVER EVIL tie-in! The Titans' fall through the time stream is stopped by Echo! But is this the help they've been looking for, or are things about to go from bad to worse? Plus: The secrets of Kid Flash's origin begin here!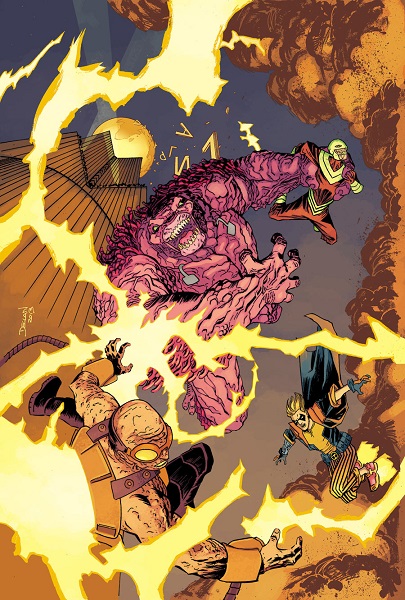 FOREVER EVIL: ROGUES REBELLION #2
Written by BRIAN BUCCELLATO
Art by PATRICK ZIRCHER
Cover by DECLAN SHALVEY
1:25 B&W Variant cover by DECLAN SHALVEY
On sale NOVEMBER 20 • 32 pg, FC, 2 of 6, $2.99 US RATED T
Separated from their leader Captain Cold and trapped in Metropolis, the Rogues must fight for their lives against the Secret Society's secret weapon: the horrifying Parasite!
Also: Earth 2 #15 features the start of the new storyline by Tom Taylor, and Forever Evil #3 continues the universe-spanning mega-event.
Collected editions for December include the paperback of Rogues Revolution. (The hardcover is out this week).
THE FLASH VOL. 2: ROGUES REVOLUTION TP
Written by FRANCIS MANAPUL and BRIAN BUCCELLATO
Art by FRANCIS MANAPUL, MARCUS TO, MARCIO TAKARA, SCOTT KOLINS and others
Cover by FRANCIS MANAPUL
On sale DECEMBER 4 • 176 pg, FC, $16.99 US
The Rogues Gallery is united for the first time in The New 52 in this title collecting issues #0, 9-12 and THE FLASH ANNUAL #1! Who is behind their sudden organization, and why are they after their Captain Cold?
Share