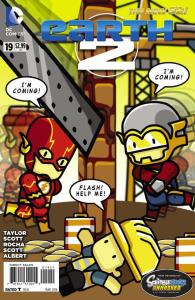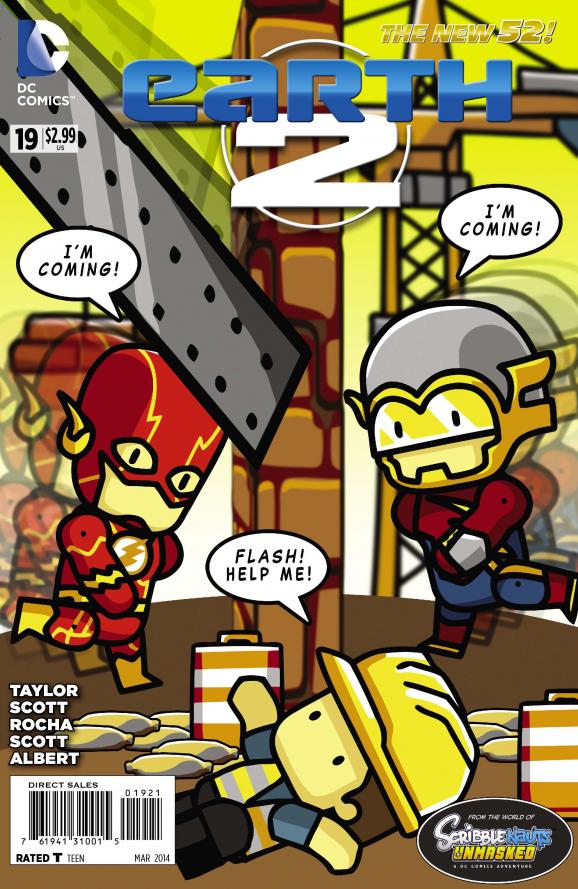 I'm not sure how much Jay Garrick is involved these days, but the variant cover for Earth 2 #19 is quite Flashy.
In "The Dark Age", Earth 2 is further torn apart as the Parademons of Apokolips arrive to usher in the next wave of terror. Earth 2 will soon be ready for Darkseid, unless Earth 2's Dark Knight can find a way to stop evil Superman from turning Earth 2 into the New Apokolips! Has Terry Sloan left something behind that can be used against the invasion? What did Jimmy Olson see when he hacked Sloan's personal files? EARTH 2 #19, written by Tom Taylor and illustrated by Nicola Scott and Robson Rocha and Trevor Scott and Oclair Albert,
Additionally, DC Comics is releasing another digital backissue of the 1987 Flash series through ComiXology.
Flash #160 by Brian Augustyn and Scott Kolins features the long-delayed honeymoon of Wally and Linda West. The only problem is: everywhere they go, no matter how secret the plans, supervillains attack. What's a newlywed super-couple to do?
Share