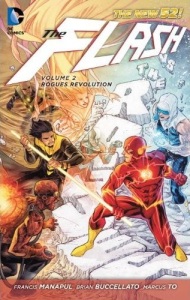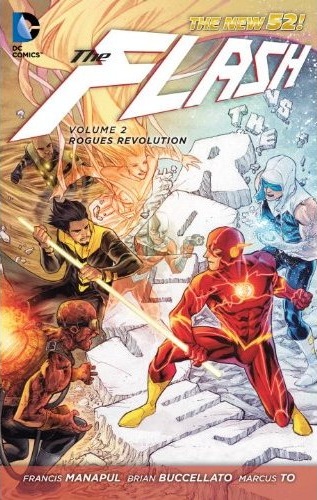 There are several Flash releases this week, including:
Flash vol.2: Rogues Revolution TP
Written by FRANCIS MANAPUL and BRIAN BUCCELLATO
Art by FRANCIS MANAPUL, SCOTT KOLINS, MARCUS TO, MARCIO TAKARA and others
Cover by FRANCIS MANAPUL
The Rogues Gallery is united for the first time in The New 52 in this title collecting issues #0, 9-12 and THE FLASH ANNUAL #1! Who is behind their sudden organization, and why are they after their Captain Cold?
The hardcover was released last summer.
In digital re-releases, we have:
Impulse #89
Written by Todd Dezago
Art by Carlo Barberi and Terry Austin
Bart Allen and his friend Carol return from the future, and the hyperactive speedster learns the truth about what happened to Max Mercury. It's Impulse and Jay Garrick vs. Rival in a final showdown.
That's the last issue of Impulse, which means you can now read the entire series digitally at ComiXology or on DC's portal. There are still a few related issues left: Two annuals, a short-form OGN ("Impulse: Bart Saves the Universe"), and two team-up one-shots. But the primary series is all online now.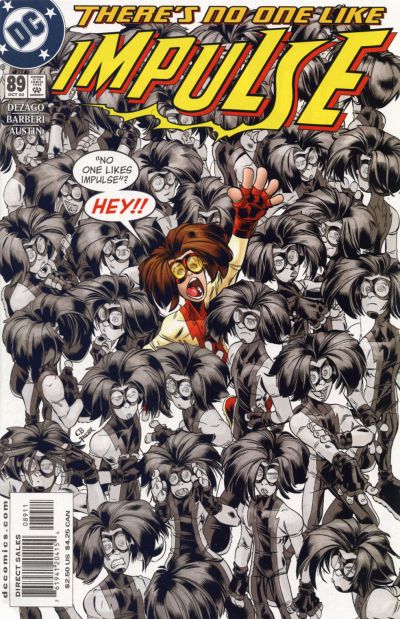 And finally, Flash is one of the stars in the new animated movie, Justice League: War, adapted from the first arc in the New 52 Justice League series, "Origin," by Geoff Johns and Jim Lee. The feature launches a new shared DC Animated Universe with a planned three titles each year, alternating between Batman and the Justice League.
An alien attack threatening cataclysmic worldwide devastation brings together the world's greatest super heroes – for the first time – in Justice League: War.

When the powerful Darkseid and his massive, relentless forces invade Earth, a group of previously unaligned super heroes – misunderstood and, in some cases, hunted by the authorities – discover the only way to fend off the attack will be to work together as a cohesive unit. Batman, Superman, Wonder Woman, Green Lantern, Flash, Shazam! and, in his origin story, Cyborg combine their respective talents in an all-out battle to save the planet.
Christopher Gorham voices Barry Allen, the Flash.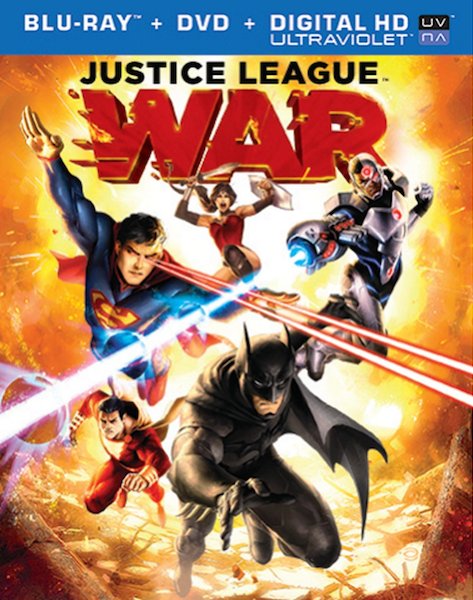 Share