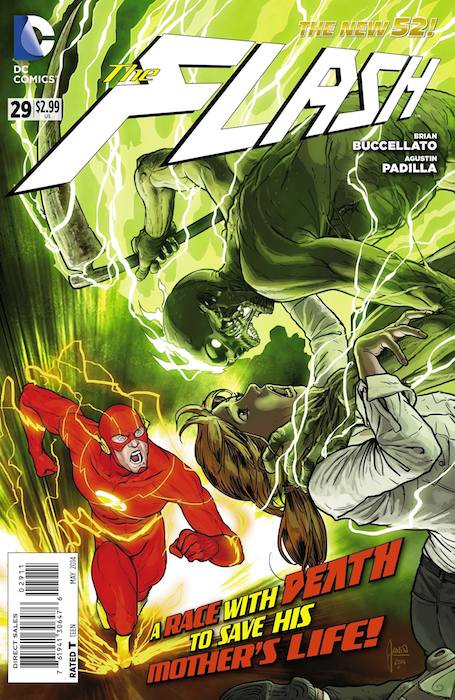 Hero Complex has a preview of Flash #29 by Brian Buccellato, with Agustin Padilla taking over for Patrick Zircher, due in stores next week. In the conclusion of this three-part murder mystery, Flash and Deadman team up to find the supernatural Keystone Killer before he strikes again. It's a mystery that may — or may not — answer the question of who really killed Barry Allen's mother in the post-Flashpoint timeline.
This story and Forever Evil: Rogues Rebellion (also finishing next week) have been kind of a bonus round for the Francis Manapul/Brian Buccellato run on the character, as Manapul left after #25 to gear up for the duo to take over Detective Comics
Oh yeah, and there's that Robot Chicken variant cover. They went with the Flashdance reference.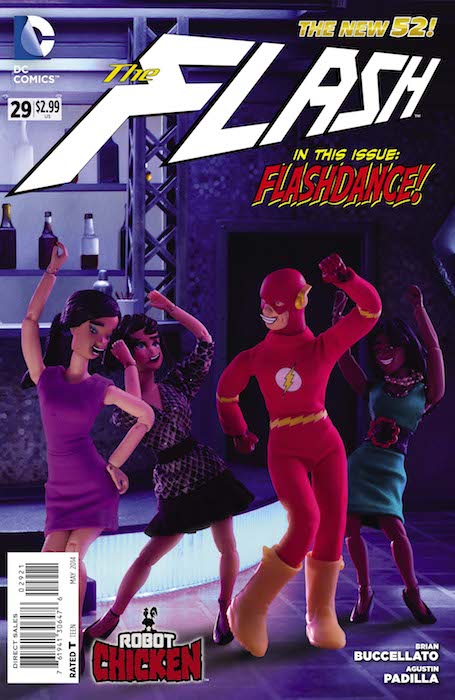 Share