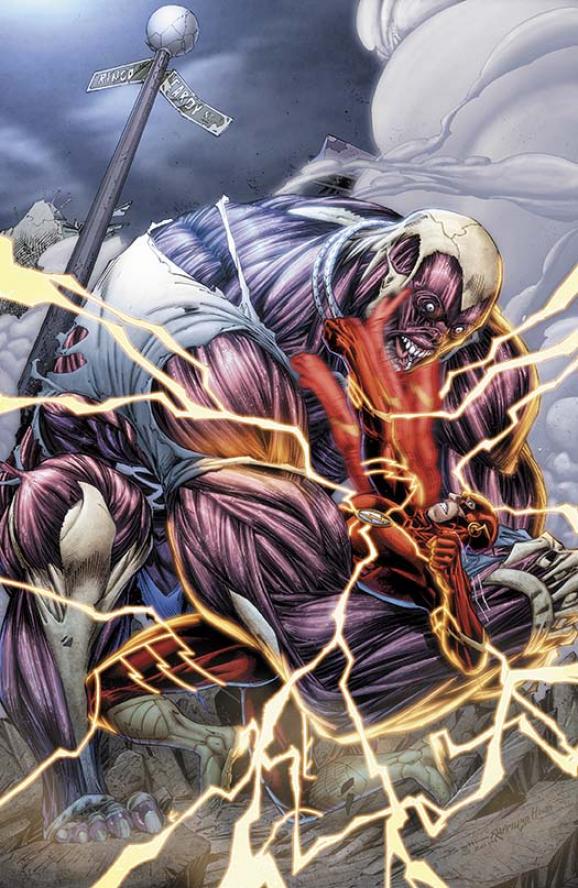 DC's July solicitations continue to roll out, including…
THE FLASH #33
Written by ROBERT VENDITTI and VAN JENSEN
Art and cover by BRETT BOOTH and NORM RAPMUND
BATMAN 75 variant cover
On sale JULY 23 • 32 pg, FC, $2.99 US • RATED T
Future Flash fights Future Trickster! In the present, Barry solves a murder case, but he's about to be murdered by the killer himself! Will he be fast enough to save both timelines?
Umm…I'm guessing that's the killer, not the future Trickster. I like the Ringo/Cardy street signs.
JUSTICE LEAGUE 3000 #8
On sale JULY 2 • 32 pg, FC, $2.99 US • RATED T
Written by KEITH GIFFEN and J.M. DeMATTEIS
Art and cover by HOWARD PORTER
The mysterious leader of the Five is revealed as the villains attack the Justice League and lay waste to Cadmus, killing The Flash – again. But you can't keep a good woman down! Wait…Did we say woman?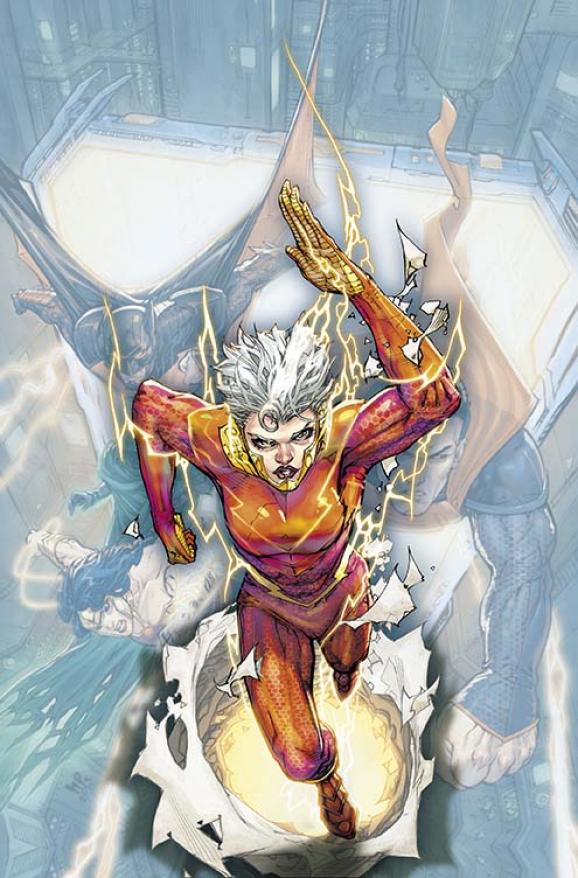 Share