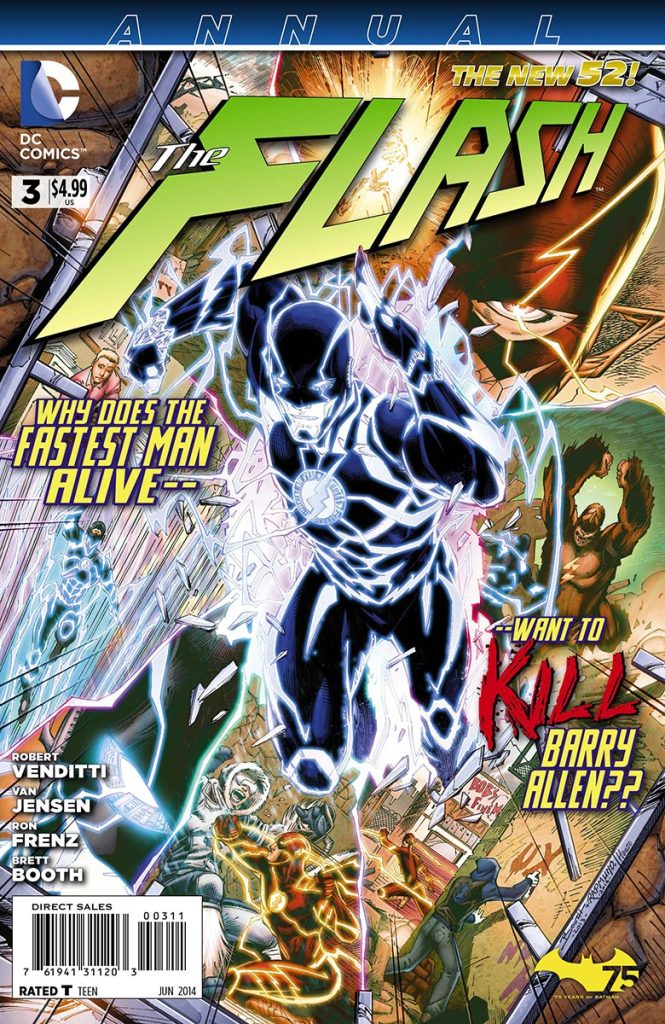 Hot on the heels of their debut issue in Flash #30, the new creative team of Robert Venditti, Van Jensen, Brett Booth and Norm Rapmund speed into The Flash Annual #3 just one week later. IGN has a preview of the issue.
THE FLASH ANNUAL #3
Written by ROBERT VENDITTI and VAN JENSEN
Art by BRETT BOOTH, RON FRENZ, NORM RAPMUND and LIVESAY
Cover by BRETT BOOTH and NORM RAPMUND
On sale APRIL 30 • 48 pg, FC, $4.99 US • RATED T
The start of a major new arc for the Fastest Man Alive! In the future, The Flash is a broken man. His powers have failed him time and again at great cost to him and the city he has sworn to protect. Now he's coming back to 2014 to stop the one event that destroyed his life. Meanwhile, in the present, Barry Allen must contend with thieves trying to capitalize on the devastation of FOREVER EVIL. It's a tale of two timelines that ushers in one of DC's most storied characters…featuring The New 52 debut of WALLY WEST!
Share