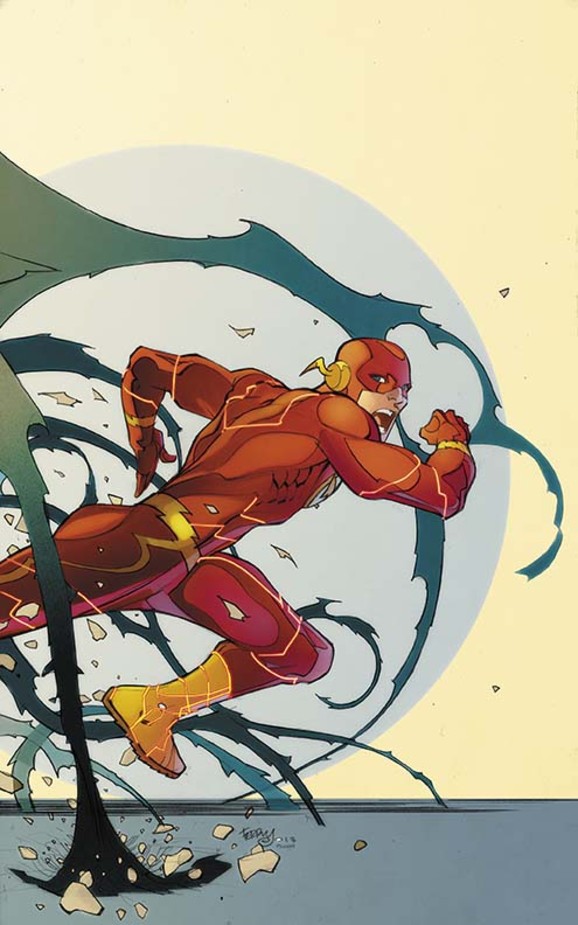 DC Comics has released their collected editions for Dec. 2014 and the next few months, including TWO Flash trades coming in January 2015. Presented, thematically, in reverse…
THE FLASH VOL. 5: HISTORY LESSONS TP
Written by BRIAN BUCCELLATO and CHRISTOS N. GAGE
Art by BRETT BOOTH, NORM RAPMUND, PATRICK ZIRCHER, AGUSTIN PADILLA, NEIL GOOGE and others
Cover by PASCAL FERRY
On sale JANUARY 28 • 144 pg, FC, $14.99 US
In these stories from issues #26-29 and FLASH ANNUAL #2, find out how Barry Allen adjusts after his battle with Reverse-Flash! Plus, witness the first meeting of The Flash and Green Lantern!
DC is going straight to paperback with this collection. It's not yet clear whether that's a planned switch for all Flash collections, or whether they just think this one isn't likely to sell as well in hardcover.
THE FLASH VOL. 4: REVERSE TP
Written by FRANCIS MANAPUL and BRIAN BUCCELLATO
Art by FRANCIS MANAPUL, TOM NGUYEN and SCOTT HEPBURN
Cover by FRANCIS MANAPUL
On sale JANUARY 28 • 176 pg, FC, $16.99 US
In these stories from THE FLASH #20-25 and #23.3: REVERSE FLASH, a Speed-Force killer has left a trail of bodies in his wake, and only Barry has the power to stop him. But when the killer stays one step ahead of him, Barry finds himself face to face with the Teen Titans and Kid Flash for the first time, which leads to a confrontation with Reverse-Flash!
The hardcover edition came out last month. DC has been releasing the paperback the same day as the next new volume, so pushing these two out the same day isn't a huge surprise from that standpoint.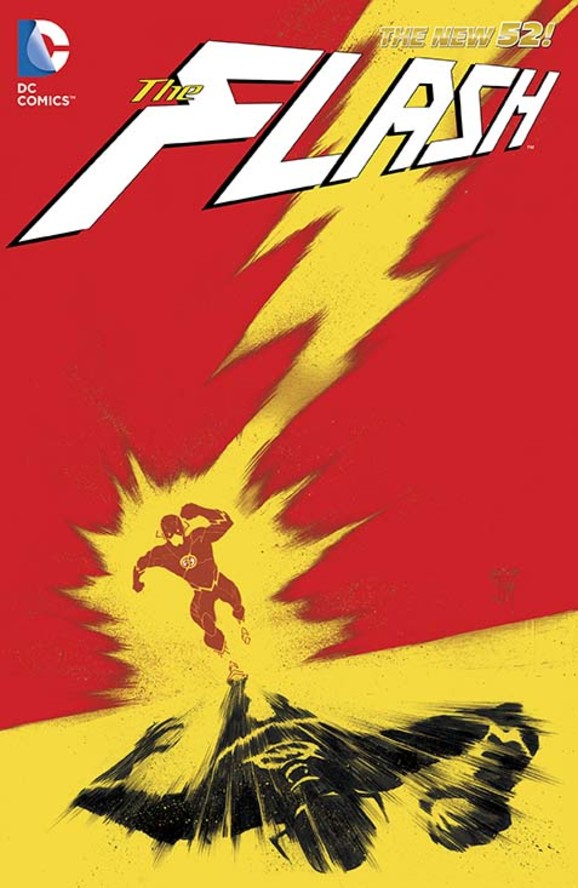 Share