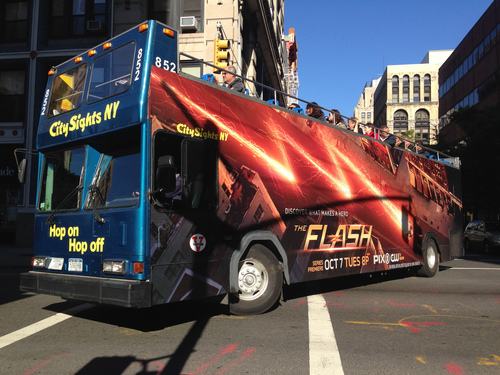 Jesse sent in this collection of Flash sightings, including two promotions for the Flash TV show (starting Tuesday!). Billboards and bus wraps — this is really happening!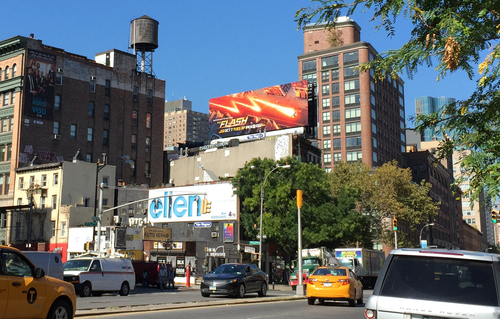 Here's a Flash figurine, which for some reason is missing the circle around the lightning bolt.
It's always interesting to see what direction designers of plush super-heroes go with them.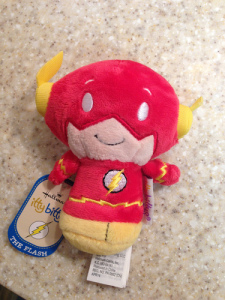 I think I've seen this shirt before somewhere.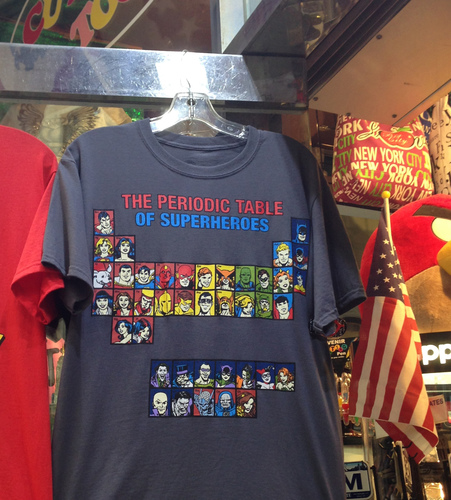 Share