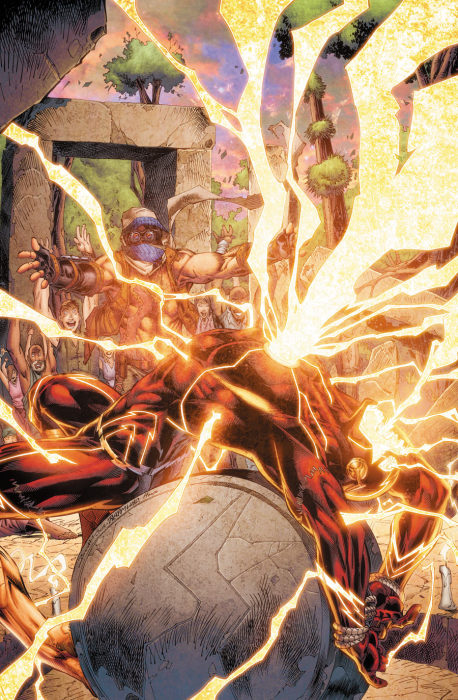 DC has been unveiling their March 2015 solicitations (CBR), including…
THE FLASH #40
Written by ROBERT VENDITTI and VAN JENSEN
Art and cover by BRETT BOOTH and NORM RAPMUND
MOVIE POSTER Variant cover by BILL SIENKIEWICZ
On sale MARCH 25 • 32 pg, FC, $2.99 US RATED T
Barry Allen finds a way to escape the Speed Force – but can the Fastest Man Alive return home and stop Future Flash's murderous plans?
After this issue, the New 52 line will go on hiatus for two months for Convergence, during which we'll see two issues focusing on a 1980s-era Barry Allen and two focusing on Wally West and his children. A lot of titles are ending, but since this isn't marked as such, it looks like the New 52 Flash will be back in June with #41.
And beyond the New 52…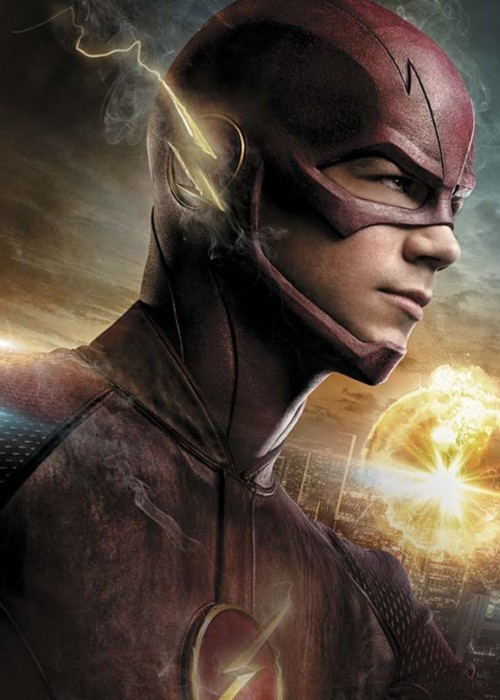 THE FLASH SEASON ZERO #6
Written by ANDREW KREISBERG
Art by PHIL HESTER and ERIC GAPSTUR
Photo cover
On sale MARCH 4 • 32 pg, FC, $2.99 US • RATED T • DIGITAL FIRST
A new story arc begins here! When peculiar homicides start to occur in Central City, Barry and Joe recruit the S.T.A.R. Labs team to help with the investigation. It isn't long before the gang discovers something even more shocking when reports indicate that the wounds on the deceased appear to have been caused by…a great white shark!
Share