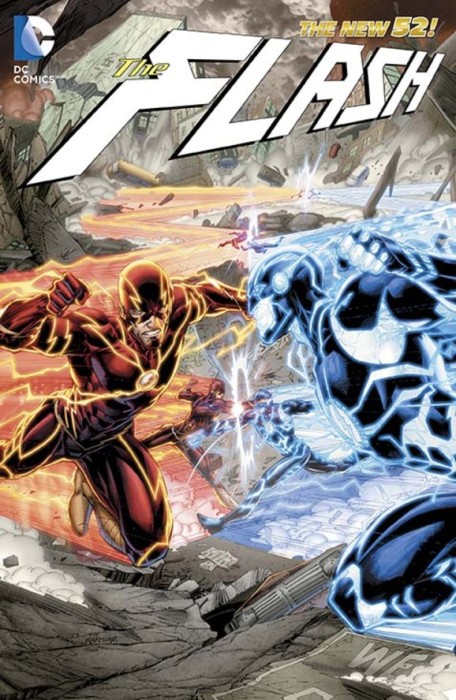 DC has solicited the next Flash collection:
THE FLASH VOL. 6: OUT OF TIME HC
Written by ROBERT VENDITTI and VAN JENSEN
Art by BRETT BOOTH, NORM RAPMUND, RON FRENZ and LIVESAY
Cover by BRETT BOOTH and NORM RAPMUND
On sale JUNE 17 • 208 pg, FC, $24.99 US
In these tales from THE FLASH #30-35, THE FLASH ANNUAL #3 and THE FLASH: FUTURES END #1, the fastest man alive is a broken man. His powers have failed him time and again at great cost to him and the city he has sworn to protect. Now he's coming back to the current time to stop the one event that destroyed his life. And in the present, Barry Allen must contend with thieves trying to capitalize on the devastation of FOREVER EVIL. It's a tale of two timelines that ushers in one of The New 52's most anticipated character debuts!
It's a bit different from the original announcement, which was for a trade paperback that stopped at Flash #34. I'm guessing the format was changed based on either sales or an editorial decision to keep the hardcovers going, and the inclusion of Future's End: The Flash and The Flash #35 happened when someone pointed out that the main story didn't actually end in #34!
Share