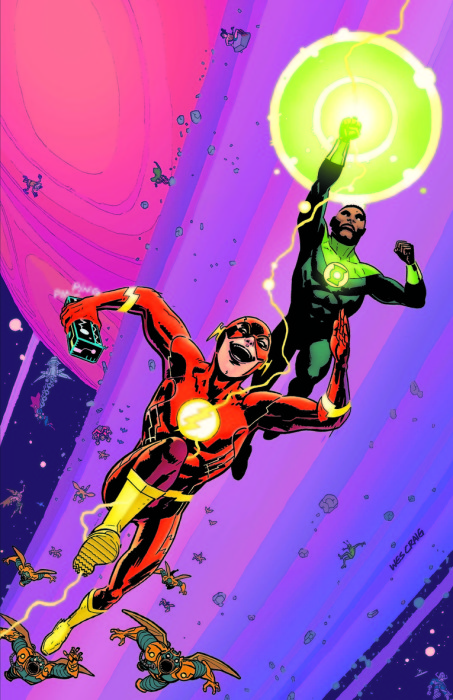 September's variant cover theme at DC Comics is Green Lantern's 75th Anniversary. IGN has the full gallery, including this cover for The Flash #44 by Wes Craig.
Two things come to mind as I look through the gallery:
1. While Hal Jordan is the most frequently-appearing GL in this set, he's not the only one. John Stewart appears on this cover, the Batman Beyond Green Lantern appears on that series' cover, etc. There are even a few with Alan Scott, the Green Lantern who's actually been around 75 years, including a great Detective Comics cover by Cliff Chiang featuring Golden-Age Green Lantern and Batman.
2. These appear to be normally-numbered issues of the various series. Apparently post-New 52 DC is done with their yearly September special events like the zero issues, villain's month, and Future's End tie-ins. Considering we just got through with a two-month hiatus for everything, that's probably a good idea.
Share