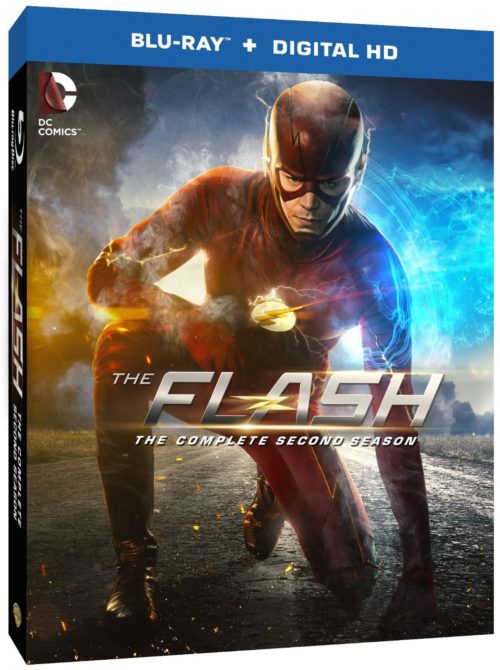 Season 2 of the Flash TV series will be available on DVD and Blu-Ray on September 6, 2016. Flash TV News has the full details. Key points:
All 23 episodes plus both halves of this year's Flash/Arrow crossover, "Legends of Yesterday" and "Legends of Today."
Gag reel
Deleted Scenes
Panels from Payleyfest and Comic-Con International
Behind-the-scenes features for visual effects, the Hawks, Zoom, and Kevin Smith
Standard price is $49.99 for the DVD and $54.97 (really?) for the Blu-Ray. You can pre-order at Amazon.
No word on a Netflix release yet. A few months ago there was talk that this season of the CW might not make it to Netflix due to the expiration of their contract and Time Warner's intent to create their own subscription service, but I haven't found any updates on that front. (The show is already available on pay-per-episode/season services like Amazon Video, iTunes and Google Play.)
Are you planning to buy the discs, or have you moved on from physical media to digital download/streaming?
Share