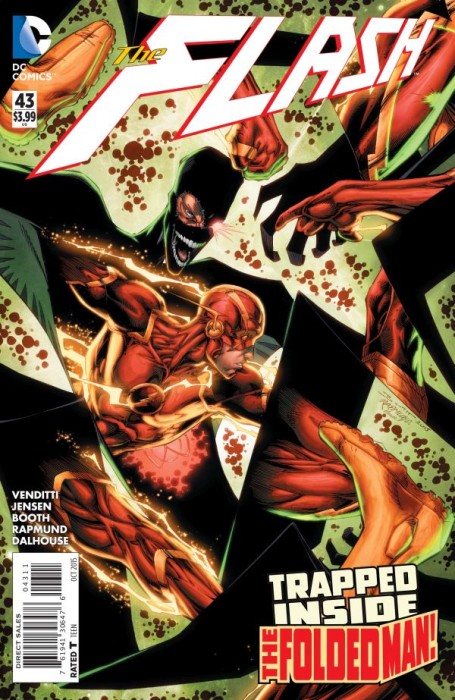 Multiversity Comics has a preview of Flash #43, out in stores this Wednesday. The Folded Man takes the cover spot, but the preview is all about a certain escaped convict: Dr. Henry Allen.
Written by Robert Venditti and Van Jensen
Illustrated by Brett Booth

Barry Allen is a man divided, forced to either help his father remain on the run from the law, or bring him to justice. As Barry grapples with that impossible choice, The Flash becomes a target of the Folded Man, a mysterious deadly new villain to Central City who's hell-bent on tearing The Flash apart—literally!
The issue also features a DC Bombshells variant cover by Ant Lucia featuring Killer Frost.