Today's guest post is by Colin Crebs.
Flash fans rejoice! Another playable Flash in a fighting game appears, this time in Injustice: Gods Among Us. But is he done well, or is it an… injustice?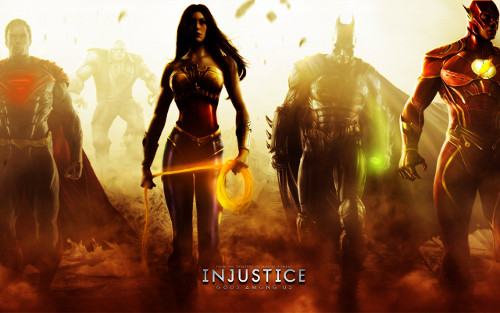 Pictured above: The Flash striking a pose with the DC Trinity, with Solomon Grundy photobombing.
For quick reference, here is a video of the Flash fighting Shazam. You can see the Flash do some super-speed combos, slow down time, and perform his Super Move where he runs entirely around the world just because why not. If you practice with him for a few minutes, you will discover he's very different in play-style from his appearance in MKvDC. He will seem generally slower, with no ability to zip around the stage with impunity. But he may grow on you.