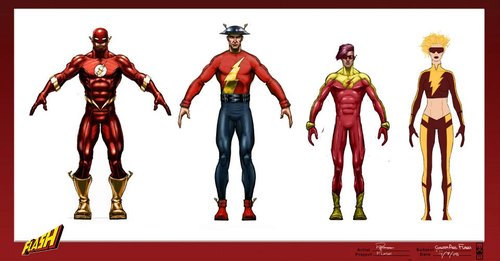 About five years ago, BottleRocket Entertainment was working on a Flash video game for Brash Entertainment. Several months in, Brash folded, and the project was canceled. We've previously posted about early screen art, concept art, a video clip and a commentary in our Flash video games guest post series.
Yesterday, nailbiter111 on ComicBookMovie posted an extensive gallery of concept art by Roger Robinson from his Facebook album, as well as a collection of test animations.
The art has apparently been out on Facebook for a year, but there are a lot of designs in there that I hadn't seen before. I especially like this drawing of the Shade.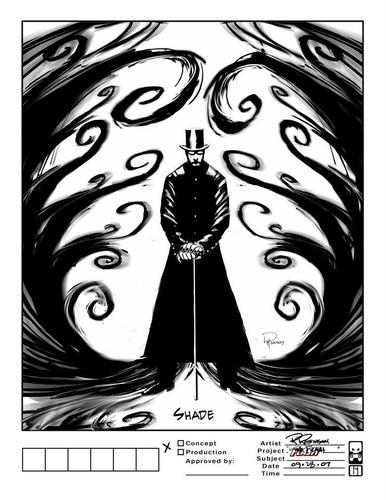 The sheer scope of characters included is astonishing, and if nothing else, the game would have looked awesome.
Take a look at the gallery, either on ComicBookMovie or Facebook, and tell us what you think!
Thanks to Mack Nathan, Flash Neighbor for the links!