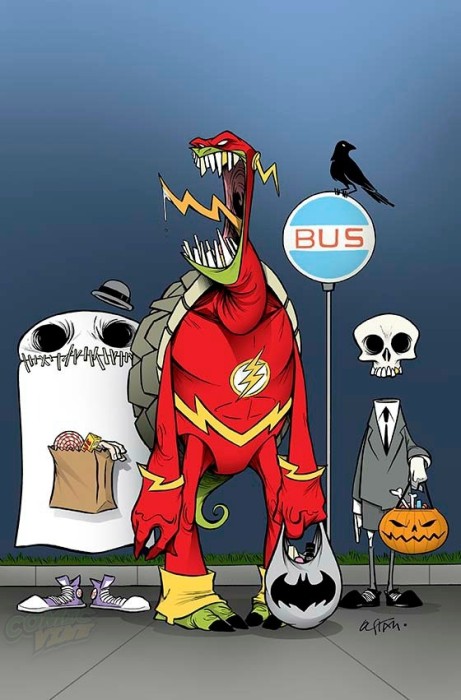 In the middle of SDCC, DC has announced their October variant cover theme. Once again, to coincide with Halloween it's a monster theme. As usual, the covers are spread around several news sites including ComicVine, which has The Flash #45 by Gustavo Duarte.
Trick or treat?
Newsarama has collected a full gallery of all 25 covers. These things never seem to stay exclusive for long.
I like the "It Came From Krypton!" 50s-style B-movie poster for Action Comics. How about you? Which ones are your favorites?