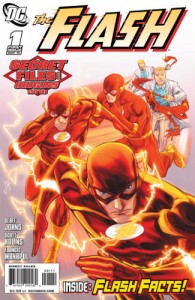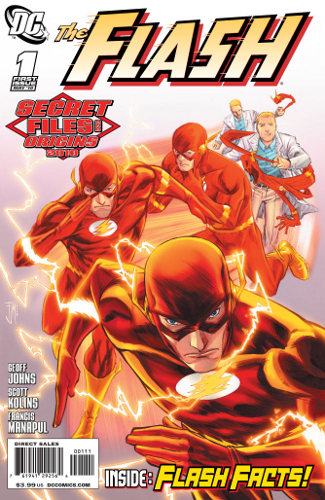 DC has released a 6-page preview of the Flash Secret Files and Origins 2010, including 3 story pages and profiles of Iris Allen, Captain Cold, and Barry Allen. It's…surprisingly decompressed for a single-issue origin story.
You can read the preview at the Source or at Newsarama.
Interestingly, the preview still lists the book as coming out next week, even though it was missing from Diamond's "Upcoming Releases" list on Monday, DC changed the date to April 7 on their website yesterday, and Diamond listed the change to April 7 on today's shipping updates. I'm guessing this is a case of the right hand not knowing what the left is doing…or more precisely, the left hand changing things while the right hand is on vacation and doesn't have a chance to update.
Update (March 29): The book is on Diamond's upcoming releases list for April 7.
Share