Today's Shirt Woot features yet another visual pun linking Apple's war on the Flash animation format to the super-hero.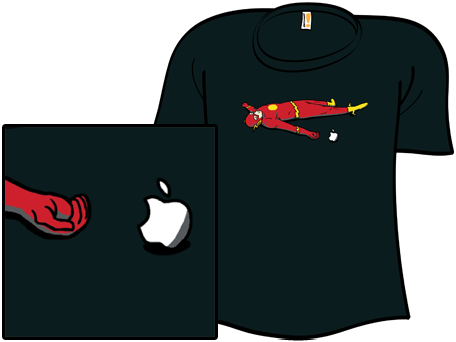 The T-shirts, designed by Lim Heng Swee, are already sold out at the $10 debut price, but they'll be back tomorrow at $15.
As always, the write-up is worth checking out for gems like this:
Listen, Adobe. I come to you under a white flag to try and warn you: a little collateral damage like a dead JLA member isn't going to stop this guy. He's put out an iFatwa on all things Flash, and he doesn't let a failed launch set him back.
(Tip of the hat to @ElfGrove for the news, and @ryanoneil for pointing out that they'll be back tomorrow!)
Share