When I showed my wife the photos of the Flash Cakes and GLO Balls, the first thing she said was, "You realize I have to make these now, right?"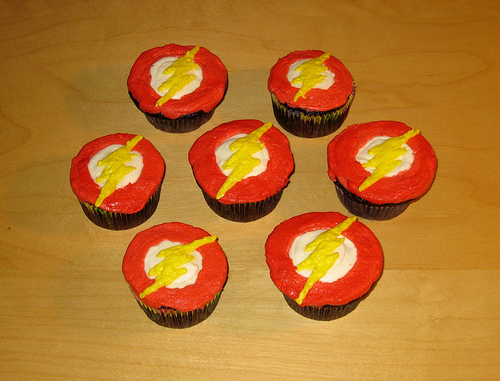 Here's how she describes them on the Flickr photo page:
Chocolate cupcakes with marshmallow-creme filling, decorated with the Flash logo. Made on an informal dare after the discovery of Hostess "Flash Cakes," which are simply frosted in red with yellow sprinkles. I will not, however, be making a real-food version of the Green-Lantern-themed "Glo Balls."
They also happen to taste fantastic!
Share