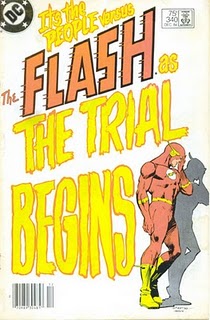 The Collected Editions blog has spotted news of a new Showcase collection that, surprisingly, isn't from the 1960s: Trial of the Flash, collecting the epic 2-year storyline that ran through the end of Barry Allen's original series.
The story ran at least 25 issues, not counting the setup years earlier with Professor Zoom killing Iris, so a giant collection like the Showcase books is probably the best way to reprint it, even if it will be black and white.
Interestingly, the last time I remember seeing a reprint of a Flash story from the 1980s was in the original Greatest Flash Stories Ever Told…almost 20 years ago! Head over to Collected Editions to read more.
Share