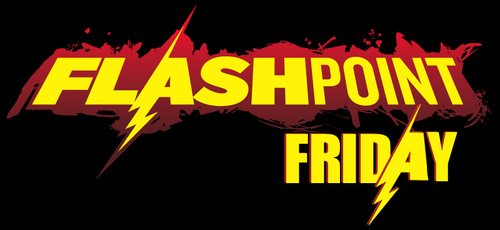 Following up on yesterday's day of teasers for Flashpoint, DC has announced Flashpoint Fridays. Each Friday from now until the series launch, they'll post something new about the story, which The Source describes as being "as ambitious and big as any event in DC history."
Flashpoint #1, by Geoff Johns and Andy Kubert, is officially launching in May.
Finally, they posted some new clues to yesterday's teases, confirming that (not that anyone would be surprised) the Wayne Casinos hint is related to Batman, and (a less clear-cut choice, but still one that many people speculated) the arranged marriage hint was about Wonder Woman and Aquaman. The real surprise: "Where is his ring?" doesn't refer to Green Lantern!
Update: Here are the logos they posted (after the cut).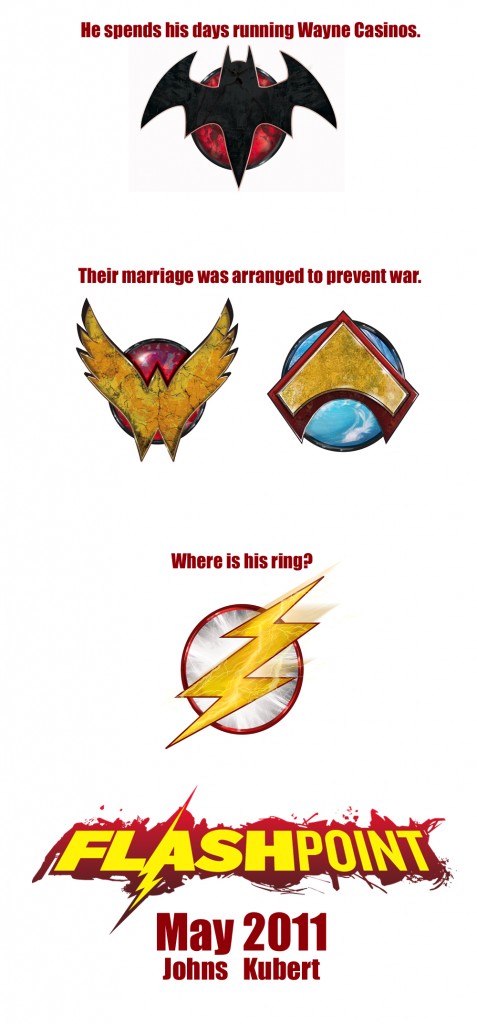 Share