DC has started their monthly preview of solicitations for upcoming books with Flashpoint #1, coming May 11.
Flashpoint #1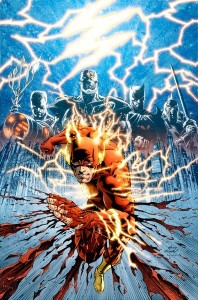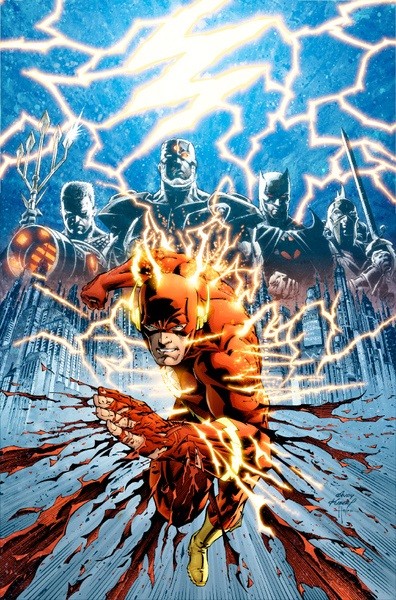 Written by GEOFF JOHNS
Art and cover by ANDY KUBERT
1:25 Variant cover A by ANDY KUBERT
Variant cover B by IVAN REIS and GEORGE PEREZ
Everything You Know Will Change in a Flash!
Not a dream, not an imaginary story, not an elseworld. This is a Flash Fact: When Barry Allen wakes at his desk, he discovers the world has changed. Family is alive, loved ones are strangers, and close friends are different, gone or worse. It's a world on the brink of a cataclysmic war – but where are Earth's Greatest Heroes to stop it? It's a place where America's last hope is Cyborg, who hopes to gather the forces of the Outsider, the Secret 7, S!H!A!M!Z!A!M! [Edit: I assume they meant to type "S!H!A!Z!A!M!"], Citizen Cold and other new and familiar-yet-altered faces.
It's a world that could be running out of time, if The Flash can't find the villain who altered the time line!
Welcome to FLASHPOINT!
On sale MAY 11 = 40 pg, FC, $3.99 US = Rated T
The five issues of the core FLASHPOINT series are oversized, 40 page books priced at $3.99 each, while the other mini series and the one shots will be priced at $2.99.
Share