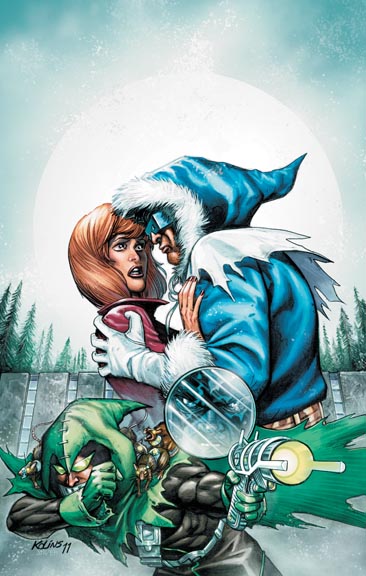 DC has started posting covers for July's Flashpoint comics at The Source, each one with a "Flash Question" (as opposed to a Flash Fact.)
FLASH QUESTION: Will Central City's greatest hero be able to stand against the Rogues?
FLASHPOINT: CITIZEN COLD #2
Written by SCOTT KOLINS
Art and cover by SCOTT KOLINS
On sale JULY 13 • 2 of 3, 32 pg, FC, $2.99 US • RATED T
I guess this cover answers one question from the teaser for issue #1. Iris doesn't exactly look too thrilled, does she?
Nice to see Piper back.
The closer we get to Flashpoint, the more overwhelming it gets trying to cover it. You've probably noticed that I've been sticking with the directly Flash-related and Rogues-related announcements lately. Partly it's keeping the site focused, but a lot of it is just time.
Share