This week sees the long-awaited release of The Flash #10, the second part of "Road to Flashpoint!"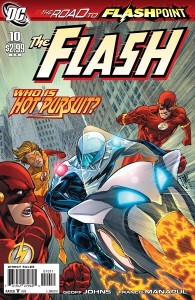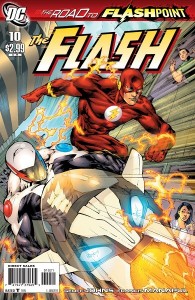 Written by Geoff Johns; Art and cover by Fransic Manapul; 1:10 Variant cover by Yildiray Cinar.
The prelude to summer's FLASHPOINT event continues! The new speedster known as Hot Pursuit has arrived on his Cosmic Motorcycle, but what terrible warning has he brought with him? The FLASHPOINT is closing in, and it looks like no one will be safe!
DC Universe – 32pg. – $2.99 US
Update: As Wayne points out, DC has released a 4-page preview of the issue including the final covers. The Yildiray Cinar alternate cover has been replaced with one by Ed Benes.
Also this week: the PVC "Ame-Comi" figurine featuring Jesse Quick as the Flash: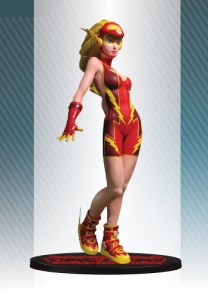 Share