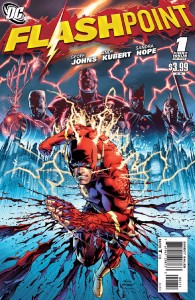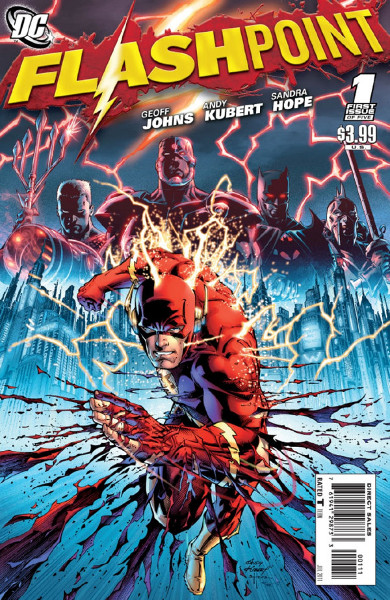 For those who missed the preview in DC's Free Comic Book Day offering this weekend, you can catch several pages of the 8-page preview online at USA Today and at Comics Nexus.
The pages at USA Today answer another question that has had speedster fans confused since Saturday: a possible new speedster in the Flash Family panel. Fans had been debating whether she was a horribly mis-colored XS or a new character. The USA Today pages have been corrected, making it clear that yes, she's meant to be XS.
Good to know, though I have to wonder how getting a character's skin, hair and costume all wrong made it as far as the printed copy of a high-profile promotional book. (Though I suspect DC put far more effort into the Green Lantern part of the book, because, let's be honest: a big summer movie trumps a big summer comic book every time.)
[Update: DC Women Kicking Ass has the panel in question, with the printed FCBD and corrected online versions. (via Bleeding Cool)]
Along with the preview, USA Today interviews Geoff Johns, Andy Kubert and others about the event.
Share