Thanks to everyone who participated in this week's installation of our "Where Was Wally West?" contest here at Speed Force!
We posted a panel from a classic Flash comic, featuring Wally West in an alternate reality, the past or a "possible future".  Correct answers were put into a raffle, and a winner was drawn at random.  To refresh your memory, here is the latest subject:

This week's straw-in-a-hurricane is…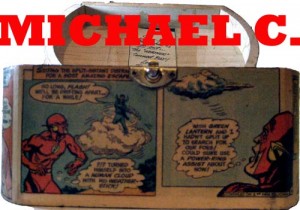 Congrats to Michael!  This week's subject was Flash #43, (September–October 1990): "Night of the Mechanical Zombies," writer – William Messner-Loebs, artist – Greg LaRocque. This is the scene where Flash is fighting the Kilg%re, and receives the 'pill' which will bring him back to life in issue #50.  Michael wins a copy of the Terminal Velocity TPB.
See you on Wednesday for the next installment in "Where Was Wally West?"!
Share