Thanks to everyone who participated in this week's installation of our "Where Was Wally West?" contest here at Speed Force!  Wally finally showed up last week, and we still had a good time..
We posted a panel from a classic Flash comic, featuring Wally West in an alternate reality, the past or a "possible future".  Correct answers were put into a raffle, and a winner was drawn at random.  To refresh your memory, here is the latest subject: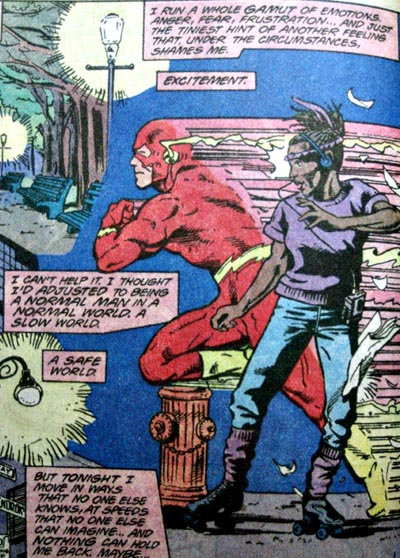 This week was a tough one, but a we received a few correct answers as always from savvy Flash fans.  This week's winner is Eric L.!
Congrats to Eric!  This week's subject was Flash Annual #4, an Armageddon  2001 tie in by Mark Waid and Craig Brashfield.  In a vision of a possible future, Wally West is forced out of retirement to battle a demon from his past, with his son's life on the line.
See you next time!