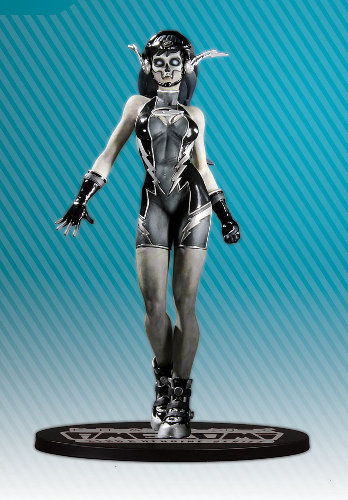 One of the stranger items on DC's September solicitations is this statue of the Black Flash coming in February.
AME-COMI HEROINE SERIES: BLACK FLASH PVC FIGURE
DESIGNED BY JIM FLETCHER
SCULPTED BY JACK MATHEWS
Death strikes faster than lightning!
Black Flash mysteriously appears as an omen of impending doom for any of the Flash family of speedsters that tap into the Speed Force.
Packaged in a 4-color window box with J-hook, this non-articulated PVC statue stands approximately 9" high and includes a display base.
On sale February 1, 2012 * Statue * $70 US
Now, you may recall that in the comics, the Black Flash looks like this.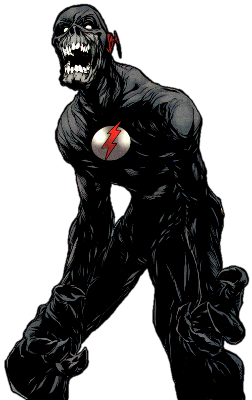 The reason for the difference: The Ame-Comi line is a series of statues that redesign DC's characters as anime heroines, and since they released Jesse Quick as the Flash this year, the Black Flash is of course a reflection of her look.
Actually, I suspect it's a repaint. I'll have to leave that to Devin and others more familiar with collectibles, but at first glance, they look like they're not just the same costume (again, except for the skull mask), but the same pose, and they're credited to the same sculptor.
You can see another view of the Jesse Quick statue in my 2010 Comic-Con photos.
Share