DC has started running a series of ads for Converse shoes featuring different versions of their characters from the Golden Age through the upcoming September relaunch, under the slogan, "Classic Heroes. Classic Shoes." The Flash ad, seen in pictures at Bleeding Cool, gives us another look at the new Flash costume, and our first view of his boots. [UPDATE: Here's a better scan that I made from Flashpoint: Legion of Doom]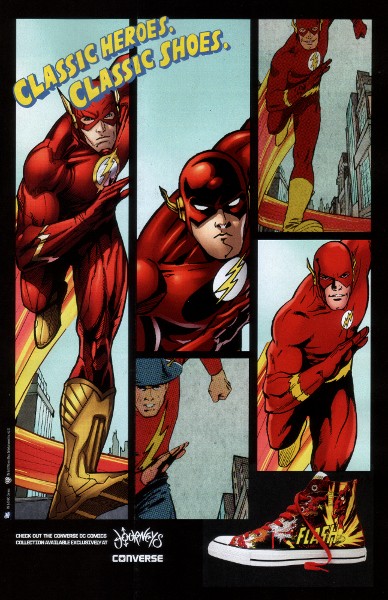 Personally, I think the new boot design (like all the seams on the costume) is a bit busy, but I've seen far worse.
The poses are so similar that I'm pretty sure they're all new art, but whoever did these drawings did a great job mimicking the styles of particular artists over the decades.
Update: We have an explanation for the boots! (Sort of.)
Share