Thanks to everyone who participated in this week's installation of our "Where Was Wally West?" contest here at Speed Force!
We posted a panel from a classic Flash comic, featuring Wally West in an alternate reality, the past or a "possible future".  Correct answers were put into a raffle, and a winner was drawn at random.  To refresh your memory, here is the latest subject:


Tell it like it is, Box of Speed…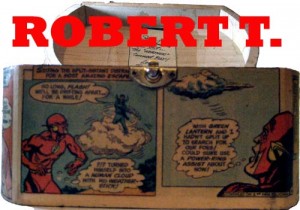 Congrats to Robert!  This week's subject was Flash #136, (February 1998): "Radio Days," writer – Grant Morrison, artist – Paul Ryan.  Flash is forced to race his childhood imaginary friend across the universe, to the death.  Robert wins his choice of Flash posters!
See you next time, when we'll ask "Where Was Wally West?"!
Share